A historic palace, a luxury spa hotel with a swimming pool, a wedding house or a country house fire station.
There are really quite a few places to hold a wedding reception.
It all depends on several factors.
The idea of the wedding, the number of guests, and customer reviews of the venue.
This is obviously a truncated list of points.
In this article we will reveal how to choose the best hotel for your wedding. Lodz, Mazovia, Silesia - the region does not matter, everywhere you will find a rich offer for engaged.
1. which hotel to choose for a wedding?
2. Lodz is a perfect place for an outdoor wedding
3. hotel or hall for the wedding?
Lodz. Weddings at the hotel.
There is no shortage of climatic places for a wedding in Lodz province.
The cost of organizing a wedding and reception often exceeds the price of buying a small car from the showroom.
Yes, it's quite an expense.
Therefore, the choice of all service providers when preparing a wedding cannot be random.
Certainly not when it comes to choosing a hall for the wedding, which in our opinion is the most important item on the "to do before the wedding" list.
Why is choosing a hall for your wedding most important?
This is the place that will really decide the look of the whole event.
Will the food be tasty?
Will there be air conditioning?
Will the bride and groom be able to stay overnight at the facility?
You need to answer these questions for yourself even before you book your room.
There is no denying that it is through the prism of the wedding hall that your wedding will be judged.
And it's not just the food, it will be judged.
The decor, the light, the aforementioned air conditioning, the location of the room - there are really quite a few factors that influence the evaluation.
In this article we want to encourage you to choose a hotel for your wedding. Lodz is really growing into a very attractive wedding region.
Hotels in the province deal not only with organization of conferences and trainings.
Not only can you host your wedding at an out-of-town hotel in a spacious ballroom, but your outdoor wedding can also take place right next to the venue.
Why do we recommend a hotel for a wedding venue?
If only for this one reason.
Not every wedding hall will offer guests accommodation in the same building as the hall.
What then? Looking for accommodation a dozen kilometers from the hall?
It's good if you can book accommodation for all your guests in one place.
When you book a hotel for your wedding, you can accommodate your guests right there.
That's not the end of the amenities.
Hotel wedding is also a guarantee of accommodation in the honeymoon suite in the price.
This package comes with all the business facilities, professional event staff (included).
Hosting a wedding in a hotel is also a kind of convenience.
Working with a hotel is similar to working with a wedding agency.
You arrange all matters with the hotel manager, who is responsible for the appearance of the room, the course of the wedding or prepared meals.
This is valuable support on such an important and stressful day.

Hotel for wedding tasks. How to choose the best hotel for your wedding?
The hotel located in a picturesque, forest place is an attractive proposal for couples who dream of a wedding and reception in the open air.
The resort, located in a forest complex, is a chance to organize an outdoor wedding in a rustic style, close to nature, with beautiful floral decorations.
Lakeside hotel will host you with a beautiful beach by the water and a stunning view.
How about holding an outdoor wedding on the beach?
Such a fairytale setting is sure to impress your guests.
This is not about outdoing yourself with ideas.
The wedding industry is so diverse and has so much to offer that you can't really arrange the wedding and reception of your dreams, and certainly to your liking.
If you type the phrase hotel for wedding in Lodz in the search engine, you will find a lot of offers of wedding houses and hotels.
We know that choosing a hall for your wedding is not an easy matter.
The cost of organizing a wedding is high so your requirements should be high as well.
It is similar to buying a car, you read reviews about the manufacturer, about the commission.
You browse forums on the internet, groups on FB, it's normal.
The same should be true when choosing a hotel for your wedding.
Read reviews online, reviews on facebook.
Ask your friends.
After all, everyone has been to a wedding somewhere at some point, knows the venues, and can confidently say a few words about a place.
Active on social media, hotels are sharing photo accounts of weddings that took place at their resort.
It's always fun to see what she looked like roomwhat decorations, what tables?
This is always additional, valuable information.
The second thing is that often on the sites of resorts you will find only stock photos that have little to do with the actual appearance of the wedding hall in the hotel.
What hotel to choose for a wedding?
Here are our tips.

Picturesque location
For the wedding and weddings outdoors, location plays first fiddle, there's no denying it.
The historic palace, which houses the hotel, will certainly impress guests and provide a unique backdrop for the ceremony.
It is extremely convenient if the wedding and reception take place in one place or at least not far from each other.
It's no fun wandering around town looking for a hotel.
Picturesque forests, a beautiful blue lake, and green ponds are ready for your wedding photos.
Photographers take advantage of this and offer the bride and groom a short session during the wedding, all in all it's no wonder, it's a sin to miss out on such outdoor sessions.
It is with this attractive surroundings that the hotel wins wedding clients.
Unsurprisingly, the fairy-tale forest glade not only serves as a backdrop for photos, but is also a relaxing place for wedding guests.
You won't be sitting at a table for the entire wedding, and such a short walk along the lakeshore will do everyone good.
An interesting tourist destination for a wedding, it is memorable for guests.
Choosing a luxury lakeside hotel is a nod to your guests, who will appreciate choosing an elegant venue.
Besides, it's no secret that we feel good in nice, spacious rooms.
While the organization of the wedding, all ideas you can direct according to your taste, but when choosing a hall, you should also be guided by the welfare of the guests.
Provide them with comfortable rooms, friendly, welcoming staff, a place to relax outside, and delicious food.
As the hosts (with the help of the venue manager), you must take care of your guests.
Hotel weddings in the opinion of many people are expensive, and this is not always the case.
It all depends on the standard of the hotel and those legendary stars.
Obviously, a wedding at a business & spa hotel is going to be a big expense, but keep in mind that in addition to that wedding venue, you get the entire hotel's luxurious ceremony setting.
Will all this be provided by a wedding house where you can hear shouting from the kitchen every now and then?
Will your wedding hall provide you with a ceremony chaperone?
Will it be at your beck and call, carry out requests and complaints?
Remember that weddings aren't the only events the hotel hosts, and it has to make a living from something all year long.
Every customer is at stake here and is taken care of with the highest honors.
After all, your wedding guests are potential hotel guests. There is no room for mediocrity here.

Air conditioning
A summer wedding without air conditioning? No way!
Don't let yourself be told that the air conditioner is broken, it is supposed to be working and you have the right to use it.
We can't imagine a summer wedding in a room without air conditioning.
There is also no question of makeshift windmills that will blow guests away.
The topic of working air conditioners is not everything.
A professional room for a wedding, should have multi-zone air conditioning installed, not one unit in the corner of the room.
Guests should be able to decide when and in which part of the room the cold blower should be turned off?
This is a huge convenience especially for the elderly.
Decorations, room decoration, additional attractions
We understand that you may have your own decorator to take care of your bouquet and floral decorations on the tables.
Hiring a specialist in this field is a considerable cost, so make sure that the hotel of your choice does not offer such decorations in the price.
It really does happen, and it's happening more and more.
Hotels, which already have a lot of experience in organizing weddings, themselves offer hall decorations: vases, wooden letters with the initials of the bride and groom, balloons, etc.
A real hit for a few years now is the iconic LOVE sign, the glowing wooden letters really make a splash at weddings.
Many resorts have this sign at the hotel facilities and offer it to the bride and groom as part of their wedding package.
This extra cost, the hotel takes on, is extremely convenient and economical.
Determine even before hiring more service providers, what does the hotel offer besides a wedding hall?
And he can really do a lot.
Luxury resorts offer brides and grooms a fireworks show, a dance performance, or a photo booth, among other things.
Many times the hotel proposal is not only cheaper, but may even be free.
During your booking discussions, ask what else the hotel offers as part of its wedding packages?
Weddings today are not just about dancing and eating at the table.
These specific events really need such attractions, mainly because of the guests.
After such fun, good memories and funny photos from the photo booth remain.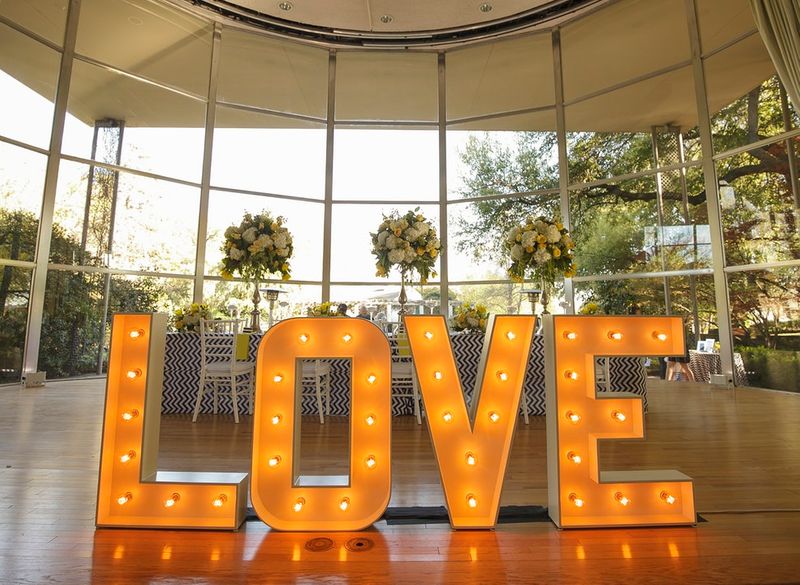 If we are already at the appearance of the hall.
This may be an insignificant detail to some, but I think it is worth mentioning.
It's all about the tables.
A professional hotel gives customers choices, options.
Even with such an expensive investment, it's really important to have that choice.
If you care about the equipment of the hall, including round tables, immediately indicate what you care about.
An experienced wedding venue, will give you this choice: round tables, rectangular tables.
This may be an unimportant detail for some, but it is helpful to know from the beginning what you can expect from the room.
There are plenty of detailed examples like this: fabric napkins, chair covers, flower vases, an easel for a guest list board.
When talking to the hotel, ask what exactly you have included and what you can choose from.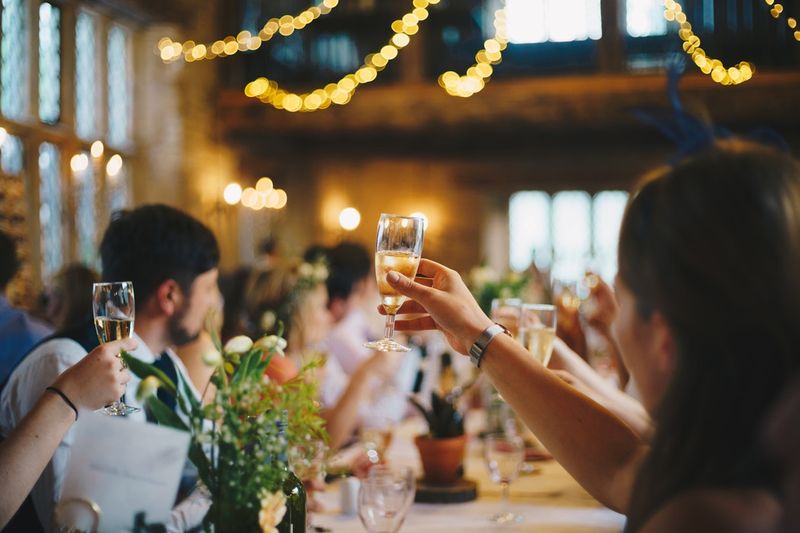 Accommodation
Weddings with amendments force the bride and groom to provide accommodation for guests.
It's obvious, right?
When booking a room in a hotel, you can immediately book rooms.
This is a huge convenience for guests, a wedding hall and accommodation in one place.
Of course, the cost of lodging for all your guests can be substantial, but maybe you can get some sort of discount?
This package includes breakfast for your guests on the second day.
Every wedding guest would like to be treated this way.
The setting of the wedding, the positive reception of the entire ceremony in a huge part depends on the choice of the hotel for the wedding. Lodz, Mazovia, Silesia, if location does not matter to you, choose a place that will meet your expectations in 100%.
If the hotel in Malopolska is a facility that customers rave about in reviews, perhaps it is worth organizing this important event there?
Wedding and reception in the open air and accommodation for guests in the hotel.
After all, this can all be arranged and without an expensive consultation with a wedding expert.
Looking for a wedding venue? Łódź enchants with its picturesque surroundings, and all this in the vicinity of Tomaszów Mazowiecki in MOLO Centre.
This is a hotel where with the help of staff you will organize an unforgettable outdoor wedding.