Honeymoon travel is an integral part of planning a wedding and reception.
More and more couples are choosing to go on their honeymoon
right after the wedding.
As a rule, we opt for exotic vacations in the most beautiful parts of the world. Maldives, Thailand, Greece, Spain.
What makes you think that you cannot have an equally successful honeymoon in Poland?
1. honeymoon in Poland
2 Hotel for honeymoon. Which one to choose?
Honeymoon in Poland
For some couples, this will be their first vacation together.
The first real one just for two.
Your honeymoon will be a beautiful memory for you for a lifetime, just like your wedding.
That's why you need to plan it down to the smallest detail.
Regardless of the duration of your honeymoon, you must take advantage of all the activities.
The program must include relaxation for two, romantic dinners and active recreation outside the hotel.
Will your honeymoon hotel in Poland provide all this?
Yes, you just need to find the right hotel that has a honeymoon package on offer.
When choosing a package, also be guided by location.
Often honeymooners want peace and intimacy, not always the besieged holiday resort will guarantee us conditions for quiet relaxation.
However, all is not lost, if you do not go to the coast or mountains, you can certainly find a good hotel in a different, less crowded place.
Most newlyweds generally choose foreign resorts for their honeymoon.
All-inclusive vacations. For some people, this is probably their first overseas trip ever.
However, due to the ongoing pandemic, many people will be forced to forgo overseas vacations and honeymoons.
Nothing lost in Poland you will find plenty of interesting hotels for your honeymoon.
We are not only concerned with scenic views, but mainly with honeymoon packages.
What attractions for two can be included in such a package?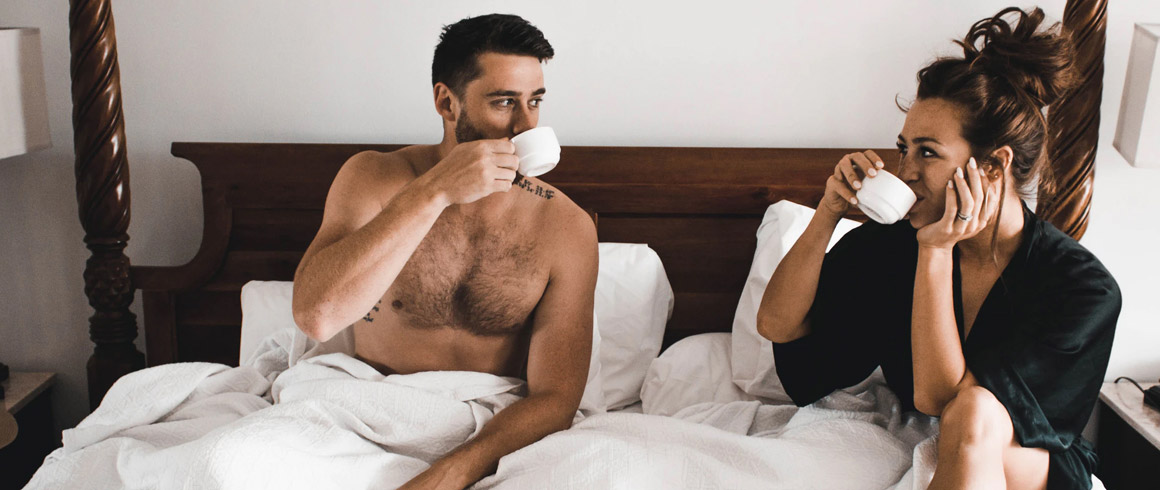 Attractions for newlyweds
Luxury hotels in Poland are no different from those in foreign neighbors.
Polish hotels offer guests spa treatments, fitness classes, live-cooking workshops, guided walking tours, and romantic dinners.
We assure you, you will not be bored.
On the other hand, if you are the active type of travelers and during your honeymoon you want to do some sightseeing and explore Poland, go for a trip around the country.
You will only spend 24 hours at each hotel, there will be quiet time to tour the area and go to the next destination. In the center of the country it is worth stopping at a hotel near Sulejowski Lagoon.
Not only because of the lake and water activities, but also because of the historic neighborhood.
There are several tourist gems in this region that adventurous travelers should see.
Back to the hotel itself, however.
The resort must 100% meet your expectations.
Luxury interior, comfortable room, bathroom, good food.
These are all things that you will surely look for in the reviews of other customers. And very well, without these elements your honeymoon may no longer be the most beautiful memory.
An extremely interesting element will be a different menu every day, regional, prepared with seasonal fruits and vegetables.
The tastes of regional cuisine should be sought in Lodz, Kashubia and Podhale.
On top of all this hotel attractions.
Evening bonfires, romantic movie screenings, candlelight dinners (you still need a romantic place for that).
We are about to introduce you to honeymoon hotel packages for your honeymoon.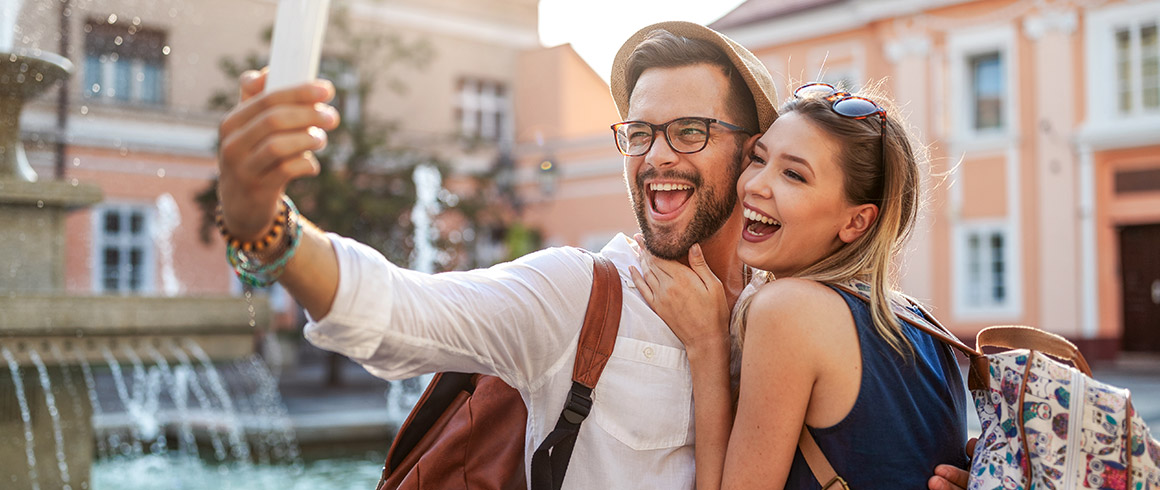 Honeymoon to a palace
Palace weddings are a pretty strong wedding trend lately.
No wonder, many women dream of being a princess on this day, why not have a wedding in a royal palace.
Moreover, very often in one place you can organize your wedding reception and book a stay for your honeymoon.
Just being in such interiors must be a pleasant experience, and after all, that's what a honeymoon is for - to pamper yourself and treat you royally.
You will certainly be treated royally by the staff.
Honeymoon clients are treated exceptionally by the hotel staff (the same is true for trips abroad).
What does this entail?
Newlyweds can count on a higher standard of room for the price of a normal room, champagne in the room, fruit basket and sweets, plus discounts on selected treatments at the SPA&Wellness Institute.
Well, you are a group of privileged customers.
A palace type hotel honeymoon involves more than just these amenities for the bride and groom.
The palace itself, the castle is an attraction in itself.
If you, as a guest, are using the hotel part, you can't pass up a tour of the palace.
You will learn legends, secrets of previous hosts, interesting stories related to this place.
It is useful to know more about the history of a particular palace.
If he belonged to the French aristocracy, we can expect Provençal interiors and delicious French cuisine.
Croissants for breakfast and frog legs for lunch with delicious wine.
If there is a castle, there must be historically interesting surroundings.
Castles, guardhouses, museums, ruins. If you like to listen to stories from the past and visit such places, it is worth using the services of a local guide and go for an interesting history lesson in this case.
Palace hotels will take advantage of the building's history and host themed evenings.
Knightly tournaments, richly set feasts and real royal balls. Participation in such events will certainly be an interesting experience, a chance to taste the life of ancient kings.
This is your fairy tale honeymoon, so for these few days you can transport yourself to another fairy tale era. Don't forget about the hotel's other attractions.
The package for newlyweds will certainly include at least two romantic candlelight dinners. In addition, selected treatments for two. The price of such a stay - 3 days - about 530 PLN/person (with full board).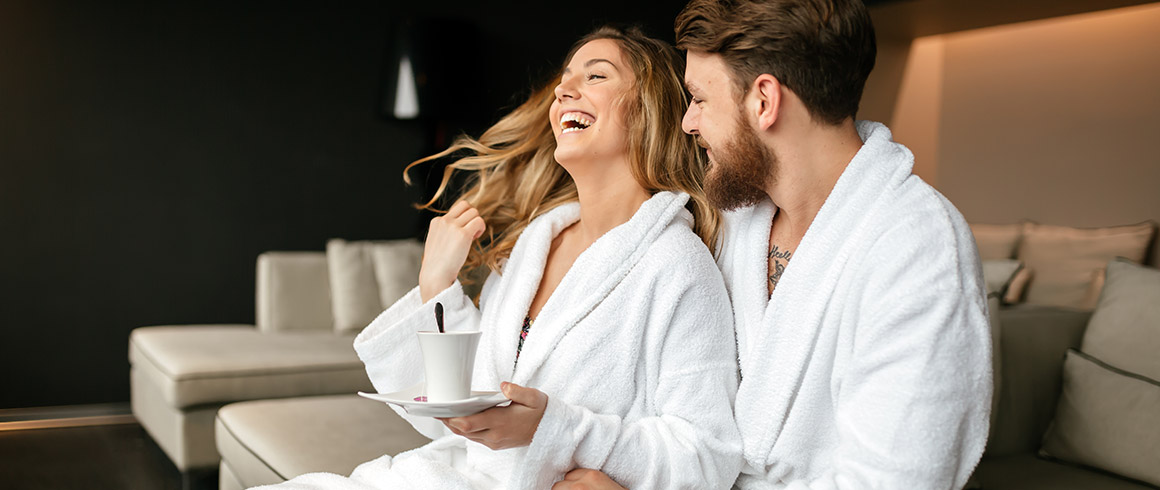 Honeymoon in a SPA hotel
Romantic trips for two are usually associated with spa treatments.
Relaxing massages, milk baths, scrubs, etc.
Not surprisingly, this is our honeymoon after all.
We want to relax after an exhausting and stressful wedding marathon, and where better to unwind than at a hotel spa.
However, a honeymoon trip to a spa hotel is not just about staying with spa treatments.
Although, of course, we encourage you to enjoy them daily. From hand treatments to full body massages.
A spa hotel is also a wellness area, which means pools, jacuzzis and saunas.
In the honeymoon package you can't miss a relaxing dip in the pool, and maybe you'll even be tempted to take an aqua fitness class?
The possibilities are really quite a lot, it all depends on the offer of the hotel. If you have planned a week in the hotel for your honeymoon.
Fill it with spa packages, active recreation and romantic dinners for two.
Package for lovers, which we especially recommend to you can be found in the offer of the Magellan Hotel. For 555 PLN/person.
You will spend 2 nights in a full board hotel, including a romantic dinner with dessert and a glass of wine.
You will receive a gift of room decorations and a bottle of wine.
Plus, finally, spa treatments.
A shared Cleopatra bath, 2x hand treatment, 2x foot treatment and a classic massage for everyone.
Plus unlimited access to the pool complex.
A list of these treatments is not enough for you?
As a guest of the hotel you can enjoy the full offer of the hotel's SPA. You can spend every day relaxing together in the temple of beauty.
We were particularly fond of two treatments that newlyweds could benefit from.
Extremely relaxing massage with hot stones.
This treatment has a salutary effect on a tired and stressed body and mind.
It is a proposal for her and for him. Another proposition is the Hydra treatment.
A banqueting, intensely moisturizing treatment for all skin types.
Selected active ingredients, lag extract, hyaluronic acid long-lasting increase skin hydration, providing firmness vitality.
This treatment will be a salutary relief for brides and grooms who are tired and stressed after the wedding.
Massages, body treatments, facials, hydrotherapy.
The catalog of treatments at the SPA Institute is really large, you will certainly find treatments and beauty rituals for two.
Staying in a spa hotel is not cheap, so we encourage you to follow the offers and search for discounts and promotions for stays.
Such a place is really worth going to, not only for a honeymoon to a hotel in Poland.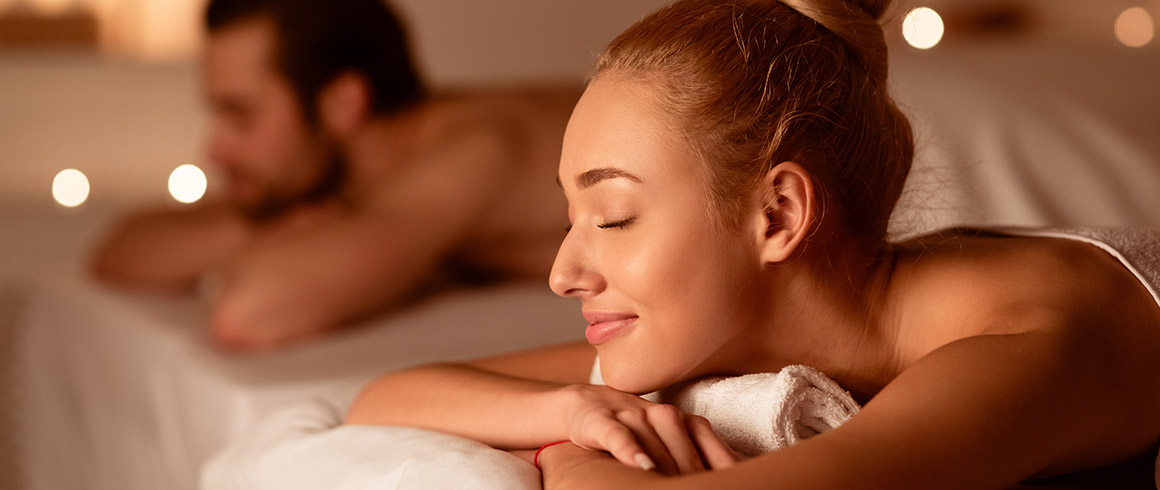 Newlyweds on vacation
In Poland, the wedding season falls mainly in the summer months.
The wedding marathon begins in June and ends in September.
Not surprisingly, honeymoons are mainly planned during the holiday months.
After all, it's nothing more than a vacation for two.
So why not, instead of looking for honeymoon hotel packages, why not choose a vacation package for yourselves?
Choose a quiet, intimate place, e.g. in the center of Poland.
Choose a place that does not belong to the top Polish holiday resorts.
You will be able to relax in peace, enjoy your presence and have a well-deserved vacation.
It will be such a honeymoon vacation in a hotel with holiday activities.
In such a package you will find, of course, guaranteed accommodation + food.
Plus hotel attractions: swimming pools, spa, bonfire, disco, rope park, guided tours of the area.
If you plan this vacation by a body of water, just spending time on the beach and swimming in the water will be a daily activity in itself.
In this case, will the honeymoon hotel be the one that offers the main vacation stays?
Yes, remember that holiday packages are filled with holiday activities.
In addition, vacation packages are very often discounted, you may be able to book a cool place at a good price.
This will not put as much strain on your already family budget.
A honeymoon trip can actually be no different than a vacation.
You'll be lounging on deck chairs, grilling, relaxing by the pool and exploring. Speaking of vacation activities.
As a rule, they will be dedicated to families, this is the most common hotel customer, but many of these proposals can be easily remodeled.
Live cooking in the hotel's restaurant is not only fun dedicated to families.
Newlyweds can have fun while preparing dishes together, such training before real life is always a valuable experience.
The cost of staying at the hotel is. About 250 PLN/person/day.
A honeymoon hotel is a place that should provide you with all the activities for two.
Romantic walks on the beach, candlelight dinners, shared Jacuzzi baths and spa treatments.
A honeymoon in Poland can be as attractive as a foreign trip.
If you are planning such a trip this vacation and are looking for a cool place and a good hotel, check out offer MOLO Center.