Vacations. Who among us doesn't love the vacations? We miss them throughout the fall and winter.
With the first signs of spring, we are already making plans to swim in the water and relax on the beach.
We draw up plans for relaxation and carefree fun.
The coronavirus pandemic has effectively thwarted many foreign vacations, but who says you can't have a good vacation in Poland?
To avoid the crowds and rest safely bet on places with a guarantee of intimate relaxation.
Instead of famous resorts, a cozy hotel on the lake.
Check out where to go on vacation in Poland this year!
1. we're going to a hotel by the lake
2. by the Sulejowski Lagoon
Direction Powidzkie Lake
4. to Mazury!
Where to go on vacation in Poland and why?
You know 1TP4SavepolishTourism? If not, I'm already rushing to explain.
The COVID-19 pandemic has hit the tourism industry particularly hard.
There is no shortage of wonderful hotels and places to relax in Poland, this is probably known to each of us.
However, once we plan our family vacations, we generally opt for foreign sojourns to top resorts.
Greece, Spain, Italy.
There's no denying, this vacation overseas trip will have to be postponed or abandoned altogether.
All for our health and safety.
As we write this article, we do not know when the pandemic will end and whether holiday travel outside our country will be possible.
However, not only during the pandemic, but throughout the year we strongly encourage tourists to vacation in Poland.
The tourism industry, and consequently the hotel industry, is in a very bad situation, perhaps Polish tourists will lend a helping hand.
On the Internet there is an action supporting Polish tourism with 1TP4SavepolishTourism.
At the seaside, in the mountains or at the lake there is no shortage of places for a successful holiday relaxation.
The answer to the question of where to go is simple.
However, we go one step further and ask where to go on vacation in Poland and feel safe?
Our suggestion is inexpensive, quiet and somewhat lesser known locations.
Booking a vacation in such places is a guarantee of the absence of crowds. In such a place you will finally rest effectively, only peace, quiet and true family rest.
Such a trip is useful for anyone after being quarantined at home for days.
Little-known hotels, motels and recreation centers not why they are little known, through poor quality of service. None of these things.
These gems hidden in picturesque locations are known only to a select few.
As a rule, tourists who want a total relaxation in the wilderness, close to nature.
You will find such places both in the mountains, by the sea, and by the lake. Let's stay for a moment at the latter location.
If you have heard or typed in a search engine where to go on vacation with your child in Poland, you will certainly not think of Lodz Voivodeship.
All in all... this region is the least associated with lakes in Poland.
And there are two artificial reservoirs here.
This largest reservoir is Jeziorsko, located on the border with Wielkopolska province.
Discovered and slowly appreciated by tourists who spend their summer vacations and summer weekends on the beaches of this lagoon.
The second reservoir worth your holiday attention is Sulejowski Lagoon.
This place is especially popular among water sports enthusiasts.
An ideal place for water sports, mainly sailing, kayaking and windsurfing.
Both reservoirs are located about 50 km from Lodz, which is why they are not so heavily traveled by tourists from the city.
Perhaps this year's vacations can change that.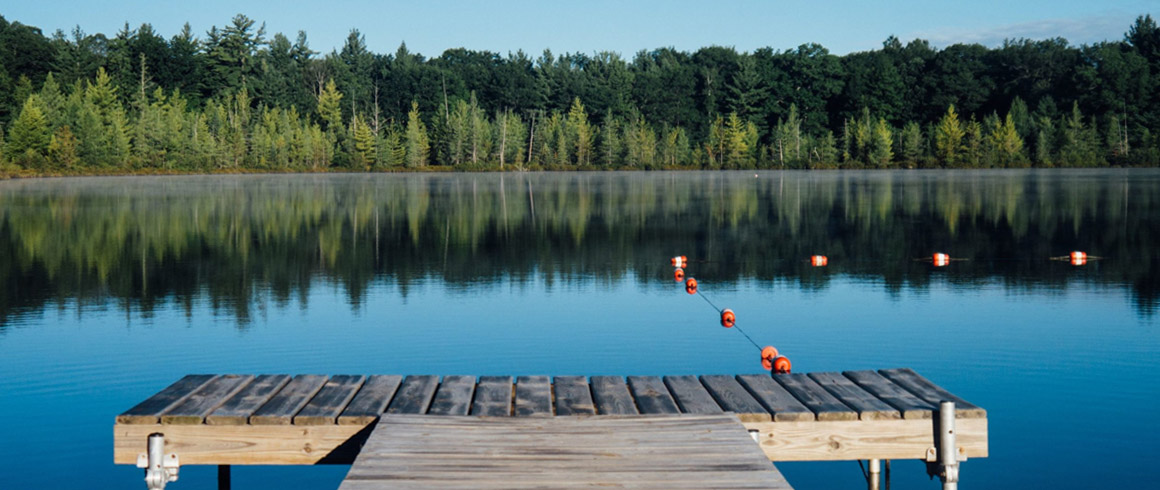 Family vacations in lakeside hotel in the center of Poland?
Finished with a coronavirus pandemic and in many cases out of work.
In such a difficult situation, many of us can only dream of a week's vacation in a luxury spa hotel by the Polish sea.
We must admit, vacations in such a place are not cheap.
One of the many ways to inexpensively hotel vacation in Poland can be small hotels in less crowded places or agritourism.
These are suggestions for a successful family vacation, full of active rest in the nature.
Walking in the woods, riding a bike, or even relaxing on a hotel deck chair are today's must-do attractions.
If you're planning an affordable vacation in Poland this year, think about central Poland.
In Lodz Voivodeship, on the Sulejow Reservoir, you will find several cosy hotels where you can spend a pleasant vacation.
The stay by the water itself will already be a great attraction for the youngest.
Children's entertainment on vacation is definitely a point you can't do without.
Kids on vacation can't be bored, so when looking for a hotel, check out which vacation deals get you the most.
Let's go back to financial issues for a moment.
Where to go on vacation in Poland not to lose a fortune?
What does affordable actually mean?
Family, quite cheap hotel vacations should cost no more than 150 zł / person.
This price includes hotel accommodation + food (breakfast and dinner).
The package also included typical holiday activities for the whole family.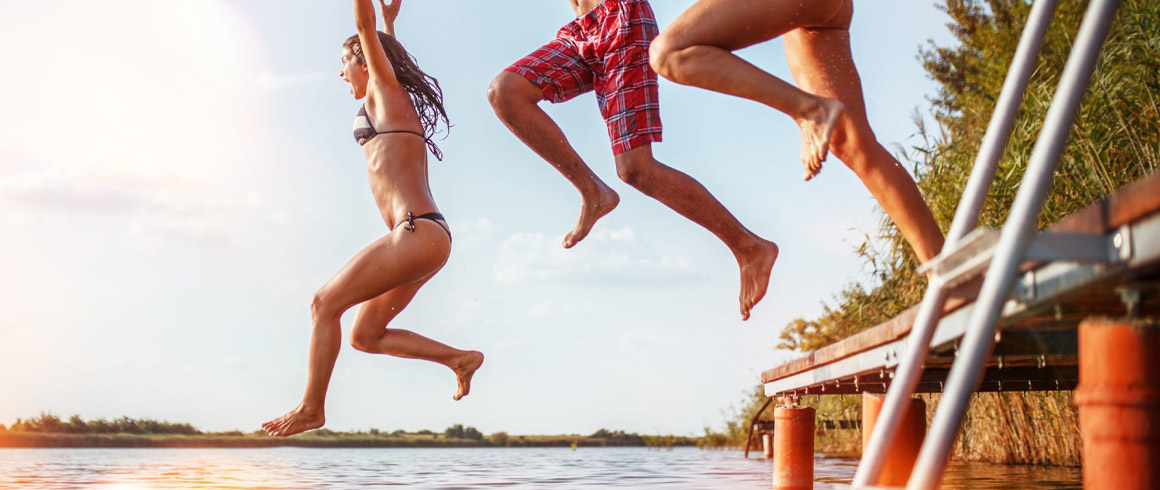 Why do we encourage you to choose a vacation in the center of Poland?
Thinking lakeside vacationEven if you type such a phrase into a search engine, the first offers will be related to holidays in Masuria.
No wonder it is one of our three Polish tourist gems.
That's where tourists hungry for a vacation are sure to head.
Not everyone knows that also in the center of the country he will find beautiful lakes and hotels where he can spend his vacation.
It will be intimate, peaceful, far from the crowds and definitely cheaper. Less popular vacation destinations may finally start to be appreciated by tourists.
Hotels hidden in forests far from the hustle and bustle of the city have already been favored by millenials, who come to such places to relax after a grueling week at the corporation.
In such "hidden" places, they can literally hide from the whole world and 100% indulge in rest.
When recommending these places, we are also concerned about safety.
You do not have to worry about the attractiveness of the offers in these places, the hotels will take care of that, after all, they also want to make money in these difficult times.
It's also about safety.
Where there are no crowds, your family will be safe and can at least forget about the pandemic for a while.
Especially for you we have gathered holiday offers from such places, we will suggest you where to go.
For vacations with a child in Poland or for two, with a group of friends and alone.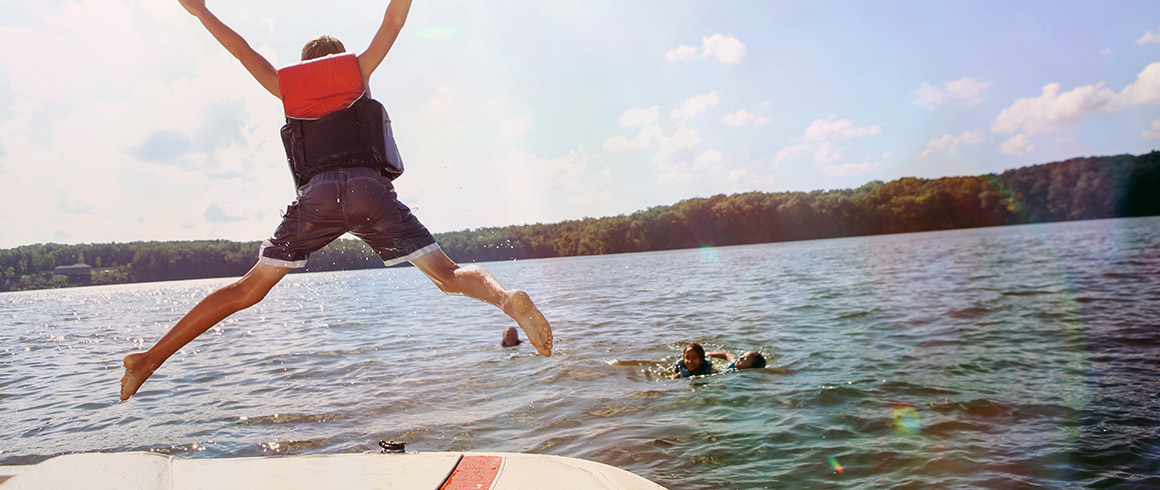 By the sea we can bathe in the Baltic Sea until morning, lie on the beach and explore the area.
Vacations in the mountains tempt with hiking, climbing the peaks.
What can you do at the lake? In addition, in a hotel?
It turns out that vacations on the lake are a mix of vacations on the Baltic Sea and holidays in the Tatra Mountains.
At the lake you can relax on the beach or even on deck chairs from morning until noon.
And if your hotel is right on the beach or has a private beach that's an extra plus.
You will be fenced off from the crowds.
What else can you do while you're there A vacation on the lake?
Water swimming, sailboat cruises, canoeing.
The possibility of using water sports depends only on your tastes and the offer of the hotel.
This is worth checking even before booking your stay.
Favorable conditions, especially on the Sulejowski Lagoon, are favorable for canoeing, boating and water cycling.
Are there any fishing fans among you?
Nothing lost, many bodies of water offer customers designated fishing spots.
Hiking and biking in the area are also among these lakeside attractions.
It definitely won't be a boring vacation.
So where to go on vacation in Poland? By the lake, it will be climatic, intimate and relaxing.
We have three places for you: in Lodz, Wielkopolska and Podlasie provinces.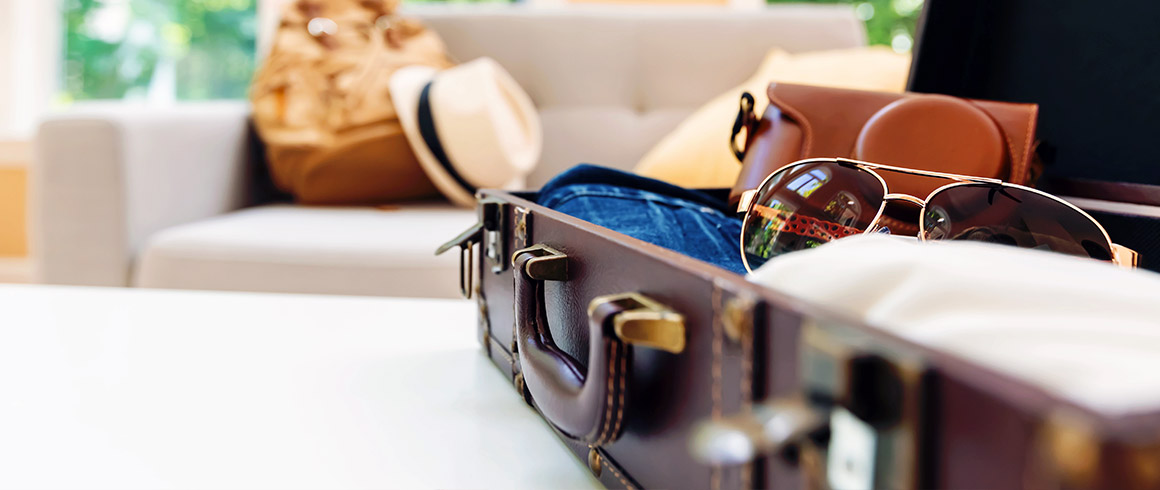 Where on vacation with a child? Into Poland!
We also have nice family hotels, all-inclusive offers and beautiful views.
You praise others, but you don't know your own.
Have you already visited our country? Mountains, sea, lakes ticked off?
Have you been to Sulejowski Lagoon? It's a lovely place surrounded by beautiful forests.
The hotel overlooks the pier directly on the lake, a particular plus if you decide on this hotel. For 149 PLN/person.
You stay overnight in a cozy hotel with full board (breakfast, dinner).
Interestingly, the hotel offers a different menu every day, associated with a particular region of Poland.
So in the package you have a culinary tour of the best flavors of Poland. This is undoubtedly a plus.
If you are planning to visit Poland additionally during this vacation and get to know the most beautiful regions of our country, start with a vacation at Sulejowski Lagoon with regional flavors of Poland.
Okay, but you're not just going to eat during this vacation.
A parent's evening with a drink in the hotel garden awaits every day. Why not?
As this is a family vacation, an animator will take care of the little ones, who will organize active recreation: play in the garden and in the playroom.
Additionally, guests can use the pool, which is located in the other sister hotel, for free.
The lakeside hotel also offers attractions for an additional fee.
You don't have to use everything right away.
Choose these attractions that are worth going to with the whole family.
Canoeing - it's a sin not to take advantage if you're on the water, guided tours of the area.
This one is really interesting.
The lagoon is located in the Sulejowski Landscape Park.
This is an area with abundant wildlife (protected) and fantastic conditions for sailing, windsurfing and kayaking.
You can explore the area on your own or with a guide and listen to many interesting facts about the area in the process.
For fans of relaxation in the hotel will also find something. Beloved by Poles - grill.
Each hotel guest can enjoy a barbecue package as part of their stay.
Hotel Especially for guests, he set aside a place for a big holiday barbecue.
A barbecue set, i.e. deck chairs, a platter of delicacies and a picnic basket will be provided to each guest upon reservation.
You are by the lake, by the water.
So you can enjoy unlimited sunbathing and swimming.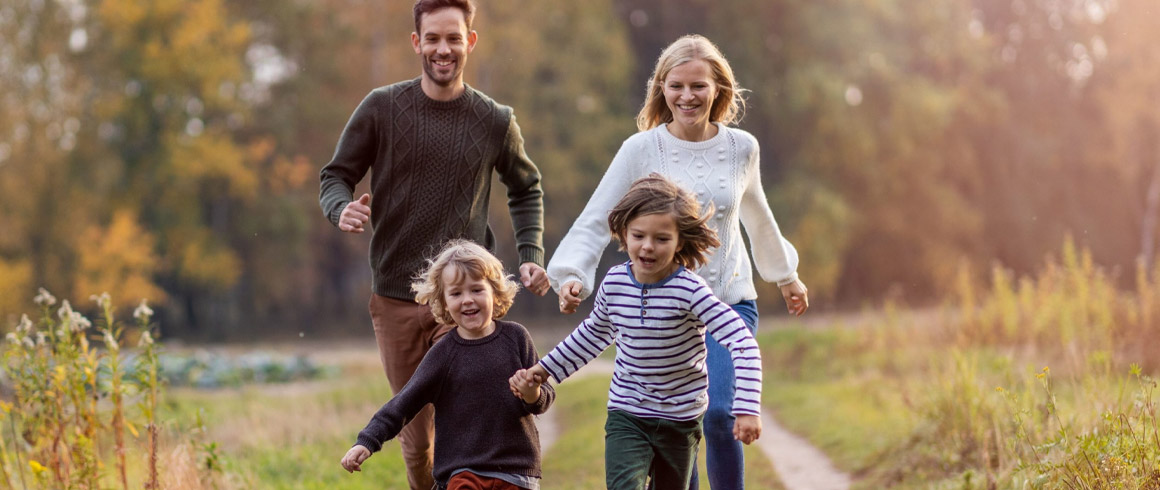 Vacations on Lake Powidzkie
Powidzkie Lake - the direction of Wielkopolskie Voivodeship.
It is the largest lake in the region and one of the cleanest in Poland.
Peace and quiet by the water, that's how this place can be described in a nutshell.
The lake is a silent zone, which means that it is not allowed to use equipment with combustion engines.
Your rest will not be disturbed by anything.
The place is especially popular among water sports fans, sailors and kayakers, but that doesn't mean you can't relax on the beach.
The Powidzkie Lake is famous for its beautiful, long beaches. There is enough place for everyone to sunbathe.
The stay package we found offers a lakeside vacation from just £236/night.
What was included in such a package?
Of course an overnight stay at the hotel with breakfast and dinner buffet.
Free access to the wellness area, i.e. swimming pool, sauna, jacuzzi.
Every Wednesday, the hotel offers evening bonfires on the lakeshore.
The offer also included attractions for children, however without the supervision of an animator, and rides in a carriage through the surrounding forests.
Book this attraction every Thursday. Finally, a few words about additional attractions.
It is possible to rent bicycles and water equipment for a fee.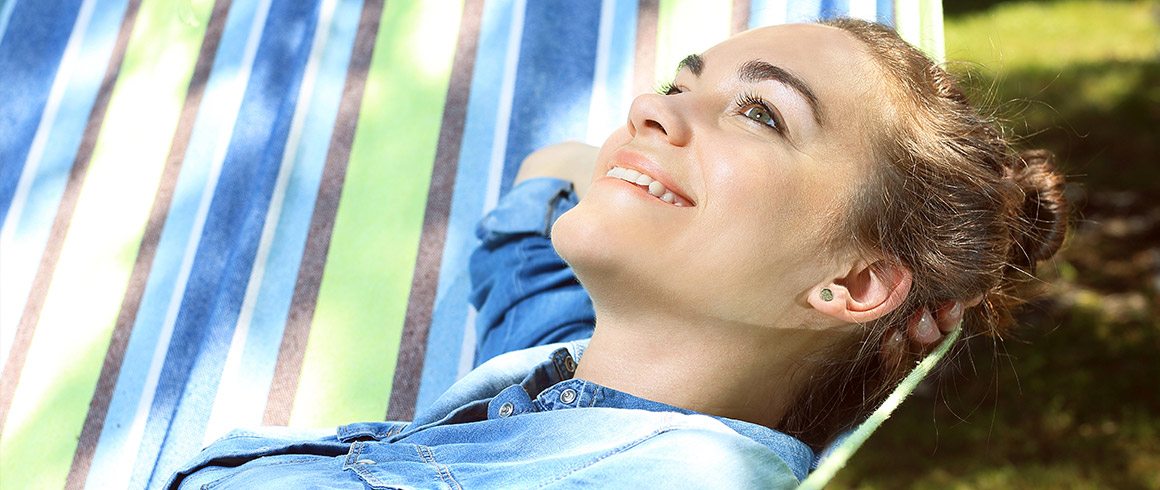 Augustów lakes
Where else to go on vacation in Poland?
Here is our last suggestion - Augustów lakes.
This is a group of lakes in Podlasie, the heart of Masuria. Huge forest complexes, beautiful nature and clean water.
In this region we can find accommodation in hotels, cottages or using agritourism services.
How much do you have to pay for holiday accommodation in Masuria?
Prices range from 60 zł/night without meals to even approx. 1000 PLN/night in a hotel with full board.
In hotels without a wellness area the package includes accommodation and meals (breakfast, lunch, dinner).
For such a classic stay you will have to pay about 240 PLN / for a place in a double room.
In spa hotels of a higher standard for accommodation with food you have to pay even approx. 700-1000 zł/night.
The package includes free access to the wellness area, use of deck chairs and barbecue.
Hotel guests receive a discount on any tourist attraction: from a one-day canoeing trip, a trip to Vilnius, Grodno. Staying for vacation in such a place, you take full advantage of the beautiful location around you, so walks, hikes, bike rides.
Don't forget to relax by the lake itself.
Impressive landscapes, lakes and beautiful nature.
Where to go on vacation in Poland? Not only to the sea and mountains anymore.
If you are looking for a secluded, magical place that offers you relaxation close to nature, choose a lakeside stay package.
There are quite a few interesting tourist places in Poland, hidden in dense forests by the water itself.
Are you looking for such a place on family vacation? Check out offer MOLO Center.