Organizing a conference is quite a challenge... financially.
Room reservations at the hotel, catering, accommodation, additional attractions.
This all adds up to the rental price
conference room.
We checked for you how much does it cost to rent a conference room in Lodz Voivodeship?
If you need to organize business events in the region of Lodz, check where,
You will find professional conference rooms at reasonable prices.
Why choose a conference room in Lodz Voivodeship?
Lodz Voivodeship. The center of Poland. Łódź, Pabianice, Tomaszów Mazowiecki, Łask, Sieradz, Wieluń.
The business center of the country.
This is no joke.
The province is really growing strongly, investing in young startups and local business.
And that business is really doing well here.
Therefore, Łódź is not only a business-friendly place, but also a place attractive for tourists.
It is here...and note not only in the largest city of the region, you will find modern hotels,
professional recreation and conference centers and conference rooms located in picturesque surroundings.
In addition, due to its central location, access to major cities in the region today is no longer a transportation obstacle.
For example MOLO CentreThe lakeside hotel is located 120 km from Warsaw and only 60 km from Lodz.
No standing in traffic jams, just comfortable and fast highway to your destination.
Direct your business steps not only to Łódź, but also to Bełchatów, Piotrków Trybunalski, Tomaszów Mazowiecki, Łask or Pabianice.
Of course, there's no denying that Lodz is the heart of the province and that's where you'll find the most business centers.
This is true, however, if you care about organization of conferences in an attractive location,
give up the concrete congestion of downtown
In each of these cities you will find a wide range of business and leisure activities.
Let's now focus on the tourist qualities of this region.
Lodz Voivodeship is a mine of picturesque locations.
In the province you will find 89 reserves and as many as 7 landscape parks, among them: Sulejowski Park Krajobrazowy, Załęczański Park Krajobrazowy,
Spalsky Landscape Park or Bolimowski Landscape Park.
Needless to say, there are four-star hotels and convention centers around these fabulous locations.
In them professionally equipped conference rooms.
In Lodz province you can really fall in love and not lose a fortune when renting a room for business events.
All right, you're looking for a conference room. Let's find out what is really included in the cost of renting such a room?
What discounts can I expect when booking?
What additional costs, do you need to prepare for?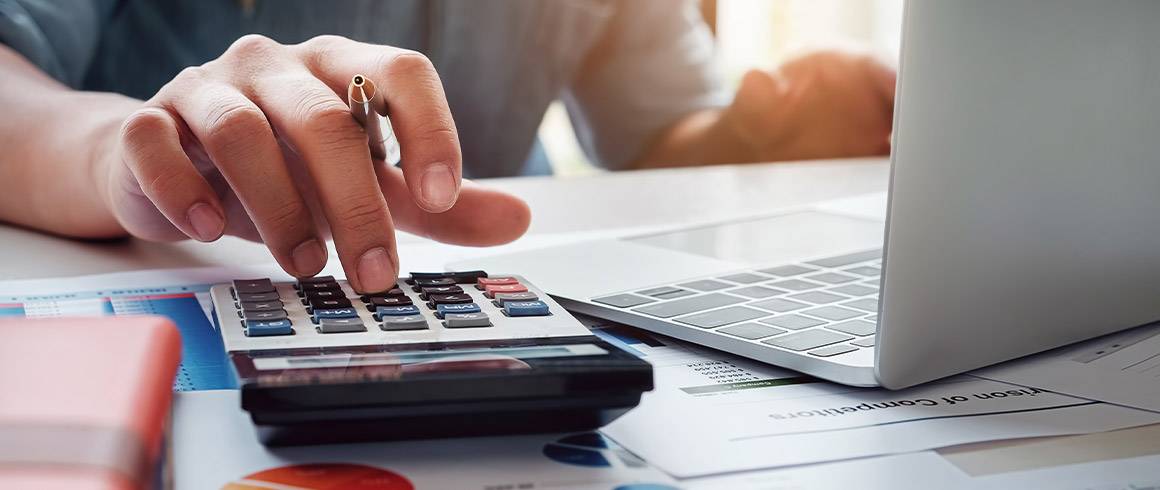 Rental Cost - So what goes into the meeting room fee?
All right, you're thinking, I've already got my sights set on a conference room in the Łódź province.
Reviews of the facility verified positive.
The hotel where this room is located is experienced, award-winning, customers write well of it.
The Internet is a veritable goldmine of information, you've learned so much.
Great!
However, this is just the informational tip of the iceberg.

However, do you know what is hidden in the cost of renting a conference room?
Is it just a room, chairs and a screen?
Well, no.
Does room reservation include 24-hour use of the facility?
Second time no.
The price for renting a conference room depends on two factors: The number of participants and the duration of the rental, Robert Pietrzyk explains,
sales manager at the MOLO Conference and Recreation Center.
When you book a conference room in Lodz Voivodeship, you get a professional conference venue.
Equipped with comfortable chairs, sound system, projector, screen and flipchart.
Audio or video equipment is fully operational and is no additional cost.
In this price you also have free internet access and parking.
Our specialist mentions that the price of renting a conference room depends on the number of people and the rental time.
Below is a sample price list:
40 persons - up to 4 hours cost - 300 PLN gross / more than 4 hours - 500 PLN gross
60 persons - up to 4 hours cost - PLN 450 gross / over 4 hours - PLN 600 gross
200 persons - up to 4 hours cost - PLN 700 gross / more than 4 hours PLN 1200 gross
The pricing scheme here is simple.
When you rent a meeting room, you pay for the actual time of that rental.
There's no denying that the price of renting a conference room in Lodz province also depends on the standard of the hotel,
the conditions offered and the quality of room equipment.
A per person fee can be calculated for catering and lodging only.
However, we'll talk about additional fees in a moment.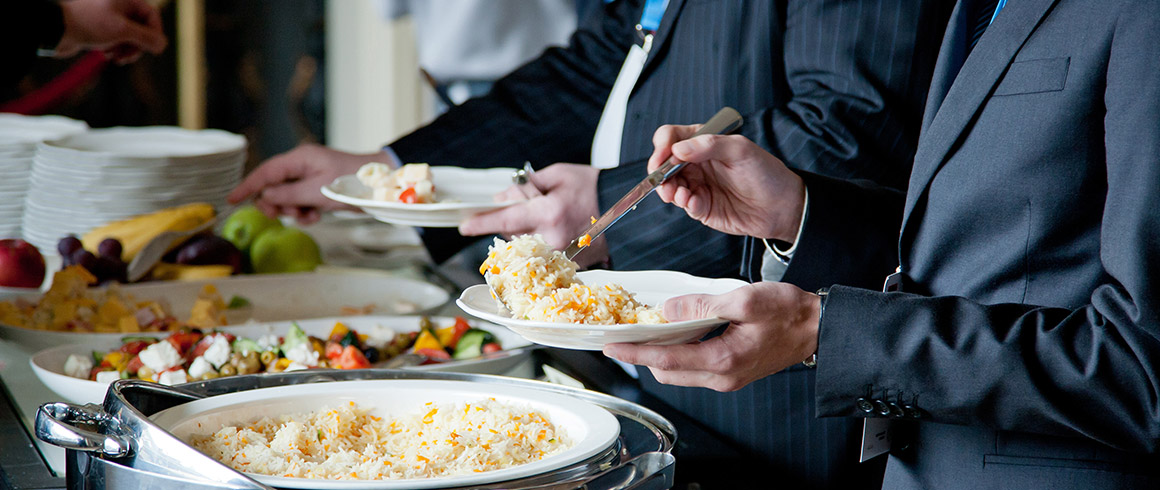 Additional fees. For what and how much?
Attending a conference at a hotel is not the same as a leisure stay.
As a guest of the hotel we pay for a specific package, in which we have guaranteed meals, use of the swimming pool complex, gym, barbecue, etc.
As a conference attendee, you are entitled to use those services that the organizer has paid for.
If this one hasn't paid for the catering, you don't have anything to count on for lunch, a coffee break or an evening drink.
And that catering just happens to be one of the most important items on a conference organizer's list.
But remember, when you book a room, you don't get a meal package for your guests.
Food for attendees is one of the additional costs you have to pay.
Below is a basic menu suggestion for the coffee break.
Coffee, tea, cookies, water, drinks - cost approx. 30 PLN/person.
The more varied the menu, the more expensive it is.
Catering for the coffee break, for 60 people is the cost of almost two thousand zloty.
Remember that if you decide to hire an outside caterer (you will not use the hotel) you will then pay for the coffee service,
Who will serve guests a specific time.
Catering companies clearly define such services, as a rule, coffee service lasts a maximum of 3 hours, everything depends on the number of participants at the conference.
Why am I mentioning this?
If you opt for hotel food, you are assured that the staff will not take your plates away as soon as the 3 o'clock service hits.
You will not suddenly run out of delicacies, because the staff in consultation with the kitchen will quickly compensate for possible shortages.
Additionally, when you decide to purchase such a service from a hotel, you get a staff to assist you in the package.
With outside caterers, you will have to pay extra for waiter or barista service.

Additional room
Of course, it may happen that you need an additional room or some technical room.
Renting an extra room, even the smallest one, at a hotel is an additional cost you need to factor in.
As a rule, the additional reservation is for a smaller training room.
It's a place designed for workshops, organizer meetings.
The price depends on the duration of the rental.

Additional attractions
This is surprisingly a cost that more and more companies are opting for.
These extras, we call them extra services when booking a meeting room.
There are really a lot of attractive places in Lodz province.
If you organize your event in lakeside hotelIt's just asking to organize a party on the beach, or a cruise on the lake.
However, let's focus on the additional services that a conference hotel can offer us directly.
What services are we talking about?
About the evening disco for guests, a formal dinner in the hotel restaurant, or a relaxing massage for training participants.
These suggestions sound great, right?
For each such attraction, you will have to pay extra.
Of course you can count on special prices, it all depends on the size of the event you are organizing.
As always, you'll work out the details with the hotel's invaluable staff.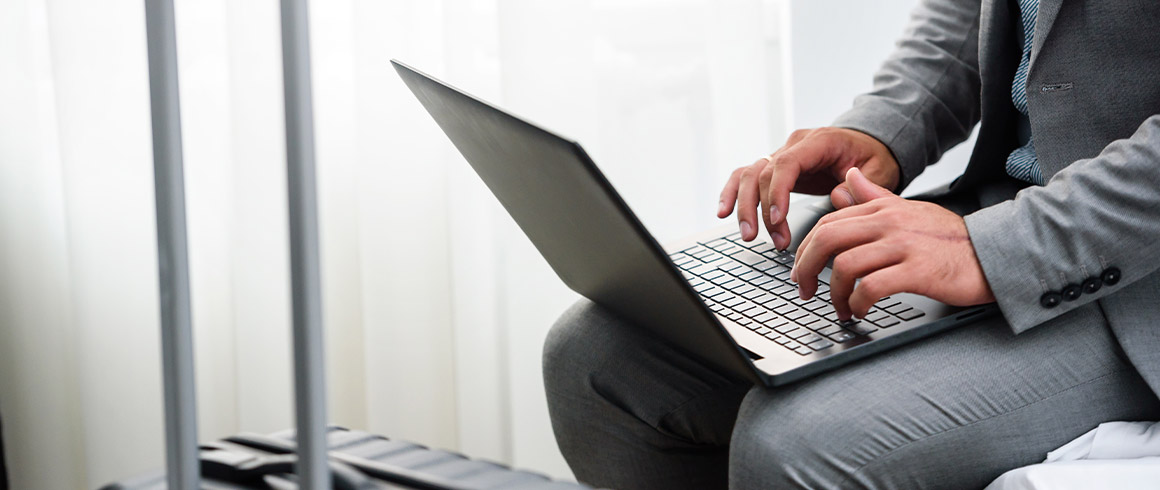 How much does accommodation cost for conference attendees?
Overnight stays are another additional service and overall the most popular.
Because of its importance, we devote a separate paragraph to it.
An overnight stay for attendees is the most common additional hotel service chosen when booking a meeting room.
Here a valuable tip for you.
If you rent a conference room and accommodation in the hotel you can count on a discount.
Depending on the total cost estimate, discounts are given for rooms and halls based on the group's budget.
So much for possible discounts, it's always an individual issue and really negotiable with the hotel 😉
But what are the prices for hotel accommodation in Lodz province for hotel participants?
In a luxury hotel with a SPA you will find offers with accommodation, breakfast and dinner from 300 PLN per person.
Option without dinner costs approx. 250 PLN/person.
These prices also include access to the wellness area.
Overnight stay in the conference and recreation center with breakfast costs approx. 150 PLN.
Remember, you will pay much more for staying in a hotel in a big city, i.e. Lodz.
Looking for a conference room in Lodz Voivodeship?
Check out
offer
MOLO Centre. The center has a track record of several hundred successful business events.
This hotel is located on the Sulejowskie Lake, here relaxation combines with business.