Wooden, paper or floral. No matter which anniversary it is, each one is worth celebrating.
How? That's probably what women know best.
From gifts to overseas trips and romantic weekends just for two.
Perhaps many of you are complaining at this very moment that you don't have time to travel far.
Celebrating your wedding anniversary doesn't have to take place in a four-star hotel in Bali.
Hotels in Poland, and certainly those close to your home, offer special packages for lovers.
Maybe even one dedicated specifically to your wedding anniversary? This article is meant to encourage you to celebrate more years together at the hotel.
Therefore, we will suggest you which hotel and accommodation package to choose.
1. hotel or restaurant?
2. a stay package for a wedding anniversary
Wedding anniversary. Hotel or restaurant?
A wedding anniversary is one of the most important occasions to celebrate, especially important for women.
It's a date that we (I hope) associate very well.
Wedding, wedding, these preparations certainly for women is a special moment and they certainly will not forget them for a long time.
No wonder we want to celebrate this important moment in our lives.
It turns out that year after year most Polish couples do not prepare for this day particularly meticulously.
We limit ourselves to dinner at home and a bouquet of flowers.
Terrible boredom.
After all, no one is talking about a diamond ring and a trip abroad.
You can get closer and cheaper.
But before you start the big planning, think about why you want to celebrate your wedding anniversary and how?
What are your expectations for the day?
Celebrating a wedding anniversary, in this case away from home, is for many couples an opportunity to relax from children and everyday responsibilities.
And there is nothing wrong with that. A wedding anniversary is an opportunity to spend time just the two of you, for some couples it's actually the only opportunity for romantic moments.
If you're all about new experiences and memories, plan your upcoming wedding anniversary for the entire weekend.
Because you will spend it away from home.
Romantic packages, stays for two.
It's vacation packageswhich are the most popular among hotel guests.
It's not surprising, after all, there are so many opportunities in the year to celebrate for two.
Hotels know this very well and are engaged in a real fight for the customer.
The packages are literally stuffed with romantic attractions, the offerings are varied and that's good news for you.
There is so much to choose from. From the location to the attractions and hotel facilities.
Hotel for wedding anniversary is our main suggestion.
Which very often loses out to the classic romantic dinner at a restaurant.
Because in hotel More expensive, because it's far away, because you have to get there.
Saying that in a hotel will be more expensive, is stereotypical and unfortunately in many cases not true.
Packages with accommodation for two start from 600 PLN, and most of them offer a romantic dinner already in the offer.
Now for the quick math.
For a dinner for two in the most elegant restaurant in town you will have to pay about 500 PLN.
With a slight increase in that budget, you can celebrate your wedding anniversary at a hotel with overnight accommodations and romantic attractions right under your nose.
You can find out exactly what your weekend at the hotel might look like later in this article.
Our scenario for celebrating a wedding anniversary is all about revisiting those emotions even before the wedding.
This is meant to be your short vacation from everyday life.
A change of scenery, moments just the two of us, relaxing in a picturesque place, such a pleasant place.
How about a weekend at a hotel for your wedding anniversary by the water?
Not on the Baltic Sea itself, on a lake.
We don't want you to spend half your day in your car.
Residents of Lodz and Mazovia have a very cool place to celebrate all the romantic moments.
It is a hotel located on the Sulejowski Lagoon on MOLO Center. It is worthwhile to familiarize yourself with offer this center.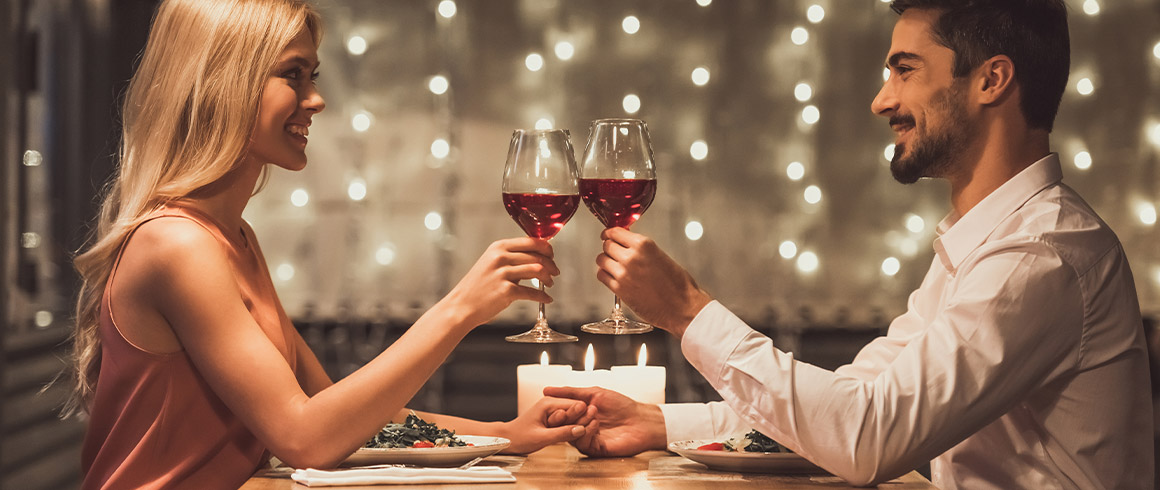 Wedding anniversary package. What to give up, what to choose?
A good package at a hotel for a wedding anniversary includes a scenario.
Yes, such a trip is properly planned, or actually should be planned.
Hotels have been outdoing themselves with packages for lovers for years, but there are a lot of random points in many of them.
Movie screening, evening bonfire with all hotel guests, live-cooking.
Are these "attractions" needed in a package just for two?
You have to answer for yourself and, above all, look for packages that meet your expectations in 100%.
Therefore, in this article, we will give you suggestions to celebrate love in a hotel for your wedding anniversary.
Each package consists of basic components.
They are: accommodation + full board in the hotel.
The issue of meals is often contentious.
A romantic dinner just for two, which is a regular feature of honeymoon packages.
Candlelight dinner will be treated as one of the meals.
However, let's go back to the aforementioned scenario for a moment.
Some of the deals we found had very meticulous breakdowns of days at the hotel by hour.
In the case of a spa hotel this is quite important. When you book such a package you are automatically enrolled in particular treatments or attractions such as a carriage ride around the area.
All you need to do is book and pay for your stay, the rest will be taken care of by the hotel staff.
It's certainly quite a convenience.
Now let's take a look at the suggestions that Polish hotels offer for a wedding anniversary.
Here's the first one.
Spa hotel for your wedding anniversary
For a weekend in a spa hotel, in this case for a wedding anniversary, you will have to pay from 600 zł to even 2500 zł.
The price depends on the number of treatments at the SPA Institute and the hotel. You will have to pay more for a stay in a four-star hotel.
The location of the hotel also adds to this. For obvious reasons, an anniversary stay in a hotel by the Baltic Sea will be significantly more expensive than a weekend at a hotel in a less crowded location.
Our first proposal may be dedicated to wealthier people, but without exaggeration.
Your wedding anniversary is only once a year, maybe you can go for a less opulent version of this package.
Or perhaps the hotel you have chosen will put together a personalized package for you?
Decide if you necessarily want to spend all day in beauty parlors?
The anniversary package at the spa hotel starts already on Friday with an evening dinner in the garden of the hotel.
The end is announced for a Sunday massage at the hotel spa.
But one step at a time. 2 nights in the hotel, breakfast buffet to this dinner only for two.
How will it be organized in such a large hotel? This will be taken care of by the hotel staff, who will designate a special place for lovers in this large building.
There are lots of possibilities: garden, balcony, hotel veranda, or maybe dinner on the beach?
Romanticism can never be too much. After all, this hotel stay is what it's all about - celebrating love.
You will start the second day with pleasant relaxation in the Finnish sauna, followed by time for joint treatments in the SPA.
Massages, beer bath for him, prosecco bath for her.
You will spend the evening tasting wines, a show to which the hotel invites a real sommelier.
This is an additional attraction for which you will have to pay extra, you will receive all the information when booking your stay.
Traditionally, you end the day with a candlelight dinner.
Sunday was the day of departure, but also for this day there were attractions for lovers.
Morning session in the jacuzzi and sauna.
Even before leaving the hotel, take a crisp morning walk around the area.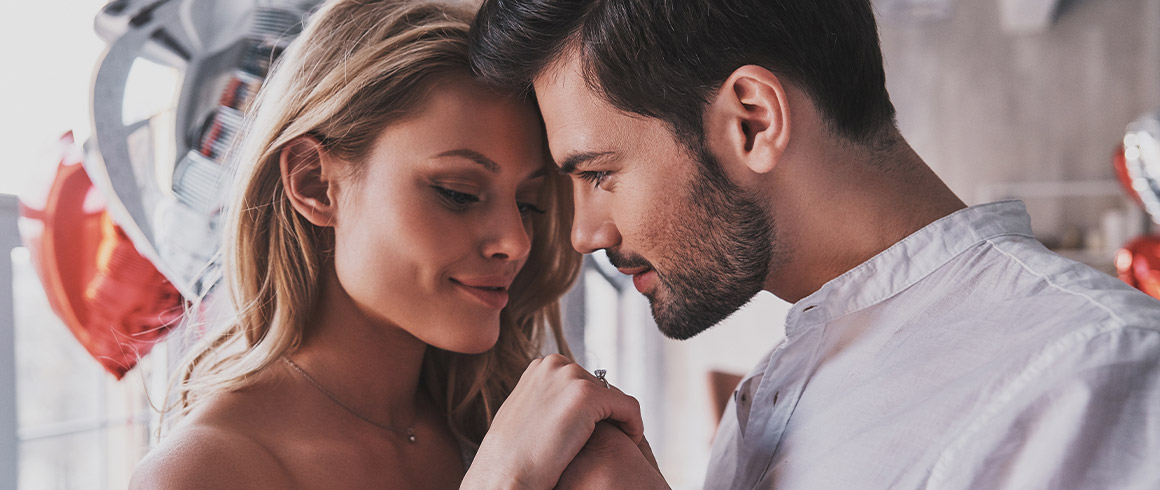 Wedding anniversary actively
We understand that not every couple's wedding anniversary wants to be spent actively.
Relaxation is not about strength training. Not every couple relies on lazy rest.
That's why we will emphasize this at every turn.
Wedding anniversary stay packages are plentiful and varied.
Choose one that meets your expectations.
Celebrating your wedding anniversary at a hotel is therefore meant to be a weekend for two, a break from everyday life.
In addition to the traditional relaxation and rest in the hotel honeymoon bed, you want to be active this weekend.
The right package scenario is just the tip of the iceberg, you still need an interesting tourist area.
Walking and cycling tours will be more attractive if you visit castle ruins, nature reserves, or Gothic castles along the way.
There are really a lot of such interesting tourist places, just browse the offers found on the Internet more carefully.
Let's start with the program of such a package.
For Saturday morning, the hotel offers an outdoor yoga or Pilates class with an instructor.
Spend the afternoon relaxing in the hotel's garden.
Hammocks, deck chairs, drinks, platters of treats.
After this session of relaxation you will go on a sailing cruise on the Sulejowski Lake.
This is a proposal that you will find in the offer of the MOLO Center.
If your wedding anniversary will be celebrated during the summer months, we encourage you to go swimming in the lake and sea.
So such an anniversary weekend will be a substitute for a vacation.
In the evening you will have a delicious anniversary dinner.
The hotel staff will choose a suitable place for this purpose.
How about dinner on the beach?
The insane sunset, the romantic decorations on the table, the world, the sound of the water and the pleasant sand for your feet.
This is how all anniversaries can be celebrated.
But it does not end here, this evening you can join the rest of the hotel guests and have fun together in the hotel's disco.
This is of course an extra option, you don't have to use it.
What other attractions can we look forward to?
As part of the package, the hotel offers romantic room decorations and a bottle of wine.
In addition, a bouquet of flowers will be waiting for the wife.
Additional issues are of course possible by prior arrangement with the hotel staff.
For an experienced team, there is nothing that cannot be done. Sky is the limit.
Additional attractions for lovers
After looking at hotel packages for your wedding anniversary, are you still in a dilemma about which one to book?
Is there something missing from each option?
Calm. Just because something isn't there doesn't mean you can't use it.
If a man will be the organizer of this trip here, and if it is additionally to be a surprise trip, a hotel manager will be needed.
Hotel event specialist, the person who knows everything about surprises and attractions in the hotel.
A bouquet of beautiful red roses for your beloved?
A gift to be brought to a restaurant during dinner for two? A string quartet?
A themed weekend? As they say, it can be arranged.
The hotel manager will certainly not only help in organizing these additional attractions, but also suggest the most interesting options.
Paper, floral, or leather, every wedding anniversary deserves a proper celebration.
Instead of an expensive gift or a cliché dinner out at a restaurant in town, spend your upcoming anniversary in a unique way.
Make it a weekend for two at a hotel.