This will not be another boring and stiff corporate trip. It can't be a corporate event at the lake that just pretends to be a team building trip.
It can't be like that. And it won't.
Your location point is a waterfront hotel.
You will stay overnight in comfortable rooms, spend the day at the lake and enjoy the beauty of such a corporate event.
Unbelievers and malcontents will now ask, what can you do at the lake?
Here I will surprise you, because you can actually do quite a lot.
In this article, I will reveal to you ideas for corporate events at the lake.
Waterfront hotel is the perfect place for corporate events on the lake
Water, beach, warm sand, sun, drinks, sun loungers...
Can you ask for more?
Hotel resorts located by the lake, have the conditions to realize corporate events.
The area around the hotel is a place with great potential.
You can organize a company picnic there, for example.
Another potential lies in the neighborhood itself and the proximity of the lake.
The maritime climate makes our lakeside corporate event a short vacation.
This is how to socialize!
Social event
 So it can take place in the hotel or outside on the beach, by the lake.
We will spend the day at the lake, enjoying the beauty of the place, and the nights will be spent in a comfortable room.
A lakeside corporate event scenario is a ready-made recipe for success for any employer.
A party for employees in such a place will surely be liked and remembered by everyone.
This boss of ours knows how to organize business trips.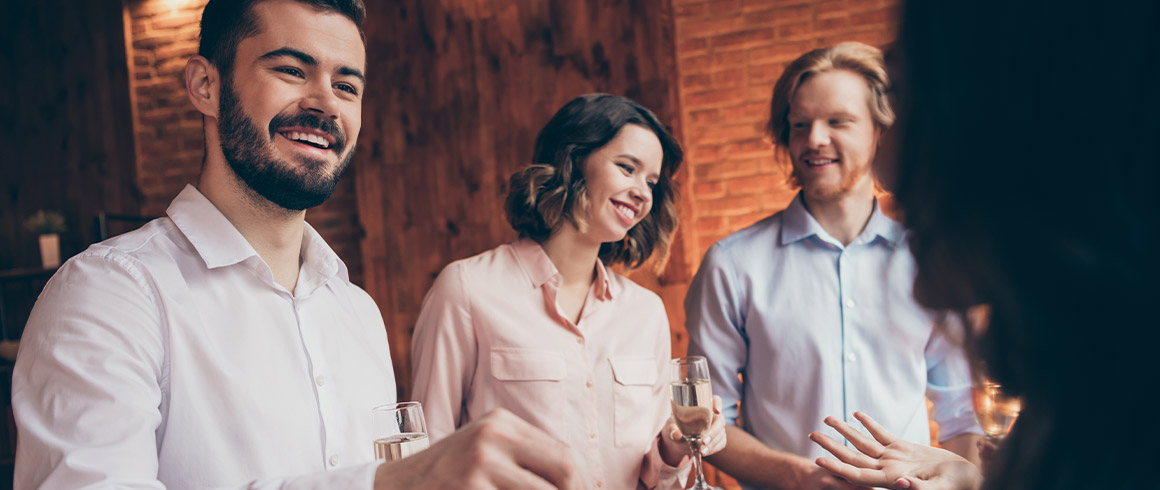 What can you do during a corporate event at the lake?
We are at a hotel by the water. A few days of relaxation, healthy competition and integration with co-workers lie ahead.
Everyone was looking forward to this day.
Finally, it's time to have fun, away from the rigid rules behind the corporate desk.
This is the time for employees, such a business trip must be comprehensively organized.
There must be attractions for everyone.
We didn't need a detailed script for our trip.
This place itself organizes our time and floods us with suggestions.
You do not like to go to the lake, you do not rest at the Polish Baltic Sea.
So what are you supposed to do during a corporate event at the lake?
Rest assured you don't have to splash around in water for days.
You can have a lot of fun on land, too.
Company Picnics
Do you associate picnics with lazy relaxation on a blanket? Next to a picnic basket filled to the brim with delicious foods. Nothing could be further from the truth.
It's been a while since you first went on a picnic with your parents.
Company picnics today look completely different. Organized on the hotel premises, they can accommodate up to several thousand people.
W MOLO Centre There is even more to this place. The resort provides as much as 4 hectares of green area, all in the vicinity of the forest, lake and beach.
Our company decided to have a picnic.
Ok, you don't have to worry about anything. Because in fact, this picnic will be organized for you by the staff of the hotel where you are staying. It's really an arrival at the ready 🙂 .
The waterfront hotel where you are staying will provide the necessary equipment, media and trained staff to handle your event.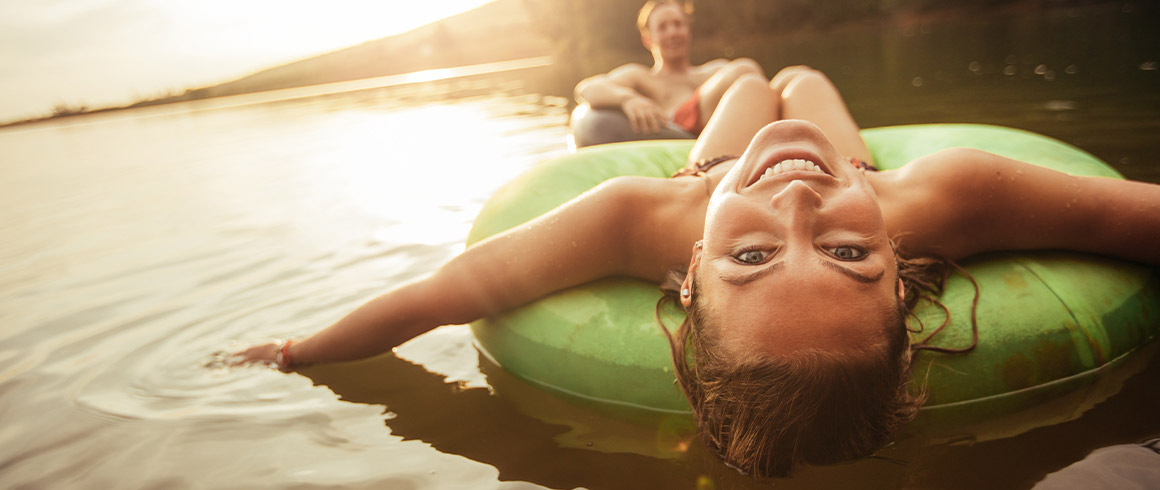 Integration on the water...and on the water.
We are moving our corporate event to the lake. What could be better than 
waterfront
 on a hot day?
For most of us, a lake adventure means splashing in the water and relaxing on a beach chair.
This is an option for those who need a thorough rest.
We didn't organize a corporate event at the lake to lie around (although there will be a moment for that kind of lazy relaxation too, I promise) time for a real sailing adventure!
If you want to catch the sailing excitement, head to a waterfront hotel during sailing season.
You don't have to buy a yacht or sailboat to take full advantage of the sailing season.
The hotel where you are staying certainly rents sailing equipment. So there will be a real sailing adventure!
How do you make the most of this time on the lake?
Divide into groups and have a competition. Whichever team swims the length of the lake faster wins. Another suggestion?
Show how close-knit a team you are, how much brotherly spirit you have.
How to check it out? During the cruise, of course.
Together, you form a team, or true yacht crew.
Select from among you, the captain, vice captain, and other crew members.
You go on a cruise and form a task force.
You have formed a group in order to accomplish a task. And this is where the role of the captain, or team leader, comes into play.
He is the one who leads the group, realizes team goals, coordinates activities, and assigns tasks to the group.
It depends on the skills of the captain, whether the integration plan will be successful, or whether after this cruise you will become a harmonious team that effectively achieves common goals.
That's just integration, real teamwork, all while cruising on the lake.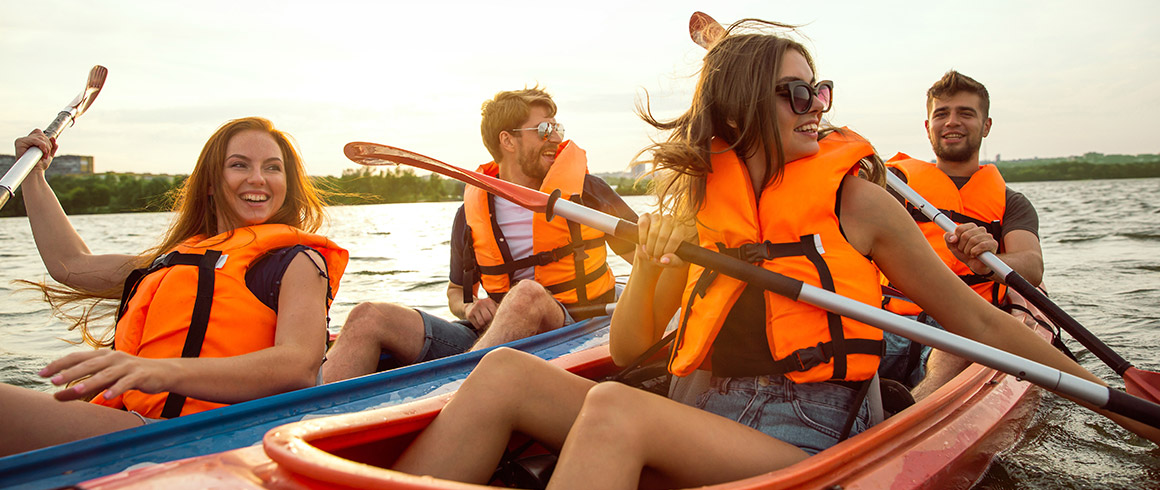 Time to go! Time for kayaks
The strategy is simple. You are a team, you have a common goal that you must accomplish.
Our next suggestion for a corporate event at the lake is directly related to water activities.
How about kayak racing, canoeing or sailboat racing?
The adrenaline, the taste of competition and yes to victory.
After all, nothing integrates a group like striving for a common goal.Kayaking is a combination of sports, tourism and recreation.
How do you harness the potential of kayaking for team integration?
It's simple:)
The waterfront hotel where you're staying certainly offers equipment rentals.
Hardware is not a problem.
Divide into two or more groups.
Develop a strategy that will lead you to victory.
Teams of two or three, will compete against each other.
The team that completes this race the fastest wins.
Do you think this is just about competition?
Well, no.
Your teamwork, preparing for the competition, developing a plan, and cheering on your colleagues will really show who you are.
What roles do you play on the staff team.
This is finally the time to show off your hidden leadership skills behind the desk.
Perhaps it is among the employees that the new manager is hiding?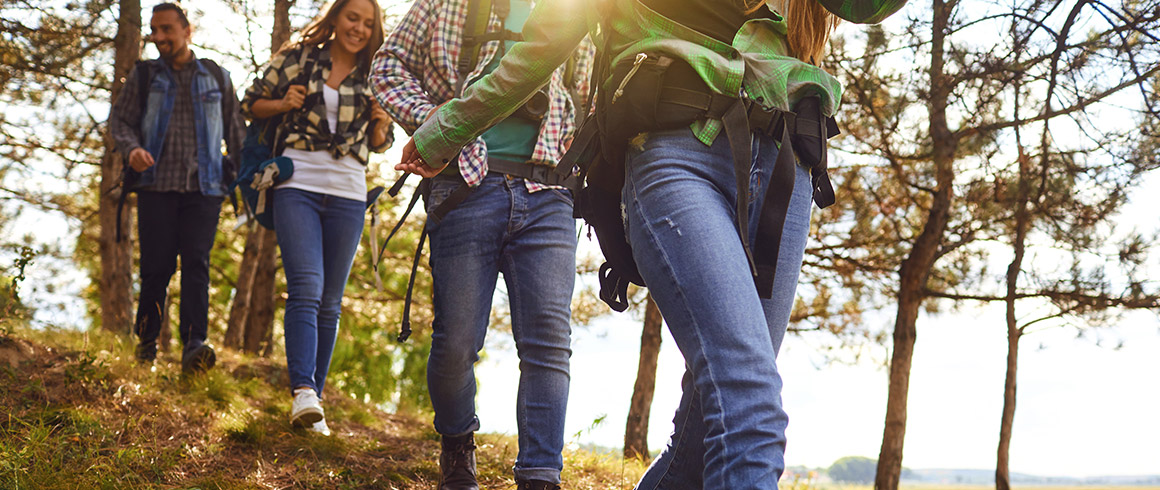 Forest survival and campfire
If it's a lake, it has to be a forest.
Centrum Molo is situated by the lake, in a forest scenery. It is a hotel by the water, where you can organize not only a team building event, or many other special events.
If you choose not to integrate on the lake, you can go into the woods. The real adventure is calling!
Rest assured this will not be a military crossing of the woods in the mud late at night.
You will not eat wild plants or bugs. There will be no building shelters or lighting fires without a lighter.
It's going to be an expedition and a night outdoors...in a tent of course.
Our idea of integration in a forest setting is this.
1. you divide yourselves into groups. With a map and compass you take part in a forest rally.
(2) The rally is set a specific route that you must take and complete specific objectives along the way.
These will include both physical tasks and logical tasks.
(3) The team that collects the most points wins.
The 4th prize is a bonfire and outdoor fun together. Sounds good right?
A forest rally, or survival rally if you prefer, is another example of team-building fun that will show what relationships are like in a team.
Can you as a team handle extreme situations?
Can you make decisions quickly? And finally, can you identify a leader among you?
You'll get the answer to this question at various team building events.
I don't think we need to convince anyone anymore that these types of events simply have to be organized.
A hotel on the water, a guesthouse on the lake or a hotel by the sea. Any place with access to "water" is a great place for company trips or integration events.
You already have the place, now it's just time for an idea how to spend this trip.
Corporate events on the lake, are suggestions for integration combined with relaxation and rest from stressful responsibilities.
Away from the office atmosphere, we gain distance from the company's problems and strengthen our relations with the management.
The informal atmosphere is conducive to this.
We are on a company trip with our work colleagues. We are integrating and relaxing.
Plan such a trip well and don't forget the essentials.
Having fun together and accomplishing goals together.
In the end, you are one big team.
If you are already thinking about a team building event. Check out MOLO Center offer. Having fun at the Sulejowski Lagoon will effectively integrate and motivate you:)