It's cold, winter is mischievously teasing us with frost.
So what!
February is the most romantic month of the year. Certainly because of the lovers' holiday, which we celebrate every year on February 14. Or we pretend that the 14th of February doesn't exist and avoid all the couples kissing each other.
It will be difficult, I assure you.
The atmosphere around Valentine's Day, restaurants and stores have been effectively heating up since we unwrapped all the Christmas presents.
We've decided... we dedicate this article to all lovers. Yes, yes, yes love is in the air... <3
We will tell you where to take your loved one... not only on Valentine's Day.
After all, you can celebrate your love every weekend. People in love celebrate 365 days a year.
What will you learn from this article?
Dinner on the Lake. Why this particular place?
In this article, even the biggest ignoramuses of the holiday of love, will find for themselves ideas for 
a romantic dinner by the lake
.
Gentlemen, be like Christian Grey, like James Bond, like Superman... That's it! 
Surprise your sweetheart and instead of making a reservation at a bistro on the estate or in town, Prepare a real romantic trip to Sulejowskie Lake.
Ladies, we cannot assure you that after reading this article, your other half will fall to her knee before you with a diamond in a red velvet box....
But but but... our idea will at least give you unforgettable romantic emotions:)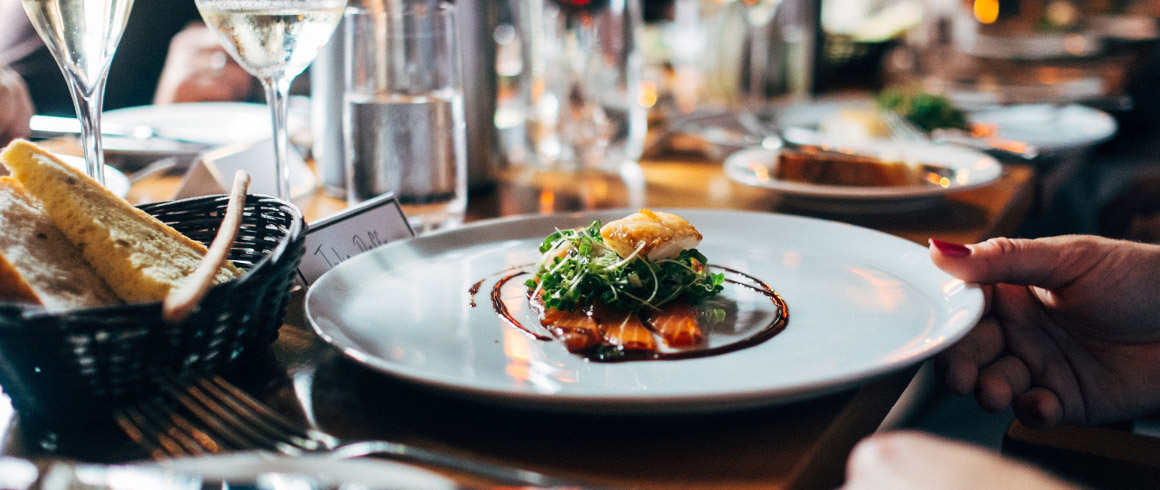 Restaurant on Lake Sulejowski
The course of your romantic dinner on the lake is the province of Lodz. The Sulejowski Lagoon is located in the district of Piotrków. The lagoon has important recreational functions. In the vicinity there are a lot of 
recreation and leisure centers
. It is among them that you will be looking for a deal with a lakeside restaurant.
Hotels and resorts have perfectly prepared for the romantic expectations of their customers.
What exactly does this mean?
We can expect a special menu for lovers, welcome surprises, comfortable relaxation overlooking the lake.
That's not all though....
Lakeside Restaurantlocated away from the hustle and bustle of the city, will provide you with privacy and intimacy.
In such places, away from the city you can really relax. 
A weekend spent in a hotel,
 will belong only to you.
Special menu
Romantic moments in a lakeside restaurant
You will be provided with not only the charming surroundings.
Since you came here for a romantic dinner on the lake, you were drawn to this place by the delicious menu.
Right?
Appetizer, dessert, main courses and of course dessert - a perfectly prepared composition.
The dishes should be far from those we create at home. Their appearance should delight and stimulate the taste buds.
The setting for our dinner at the lakeside restaurant is to have a magical, romantic setting.
Just as the lyrics, (I think you will agree with me) of the most famous song about love proclaim: love is in the air....
The staff at the resort where you choose to have a romantic dinner by the lake will do everything to make love literally float in the air.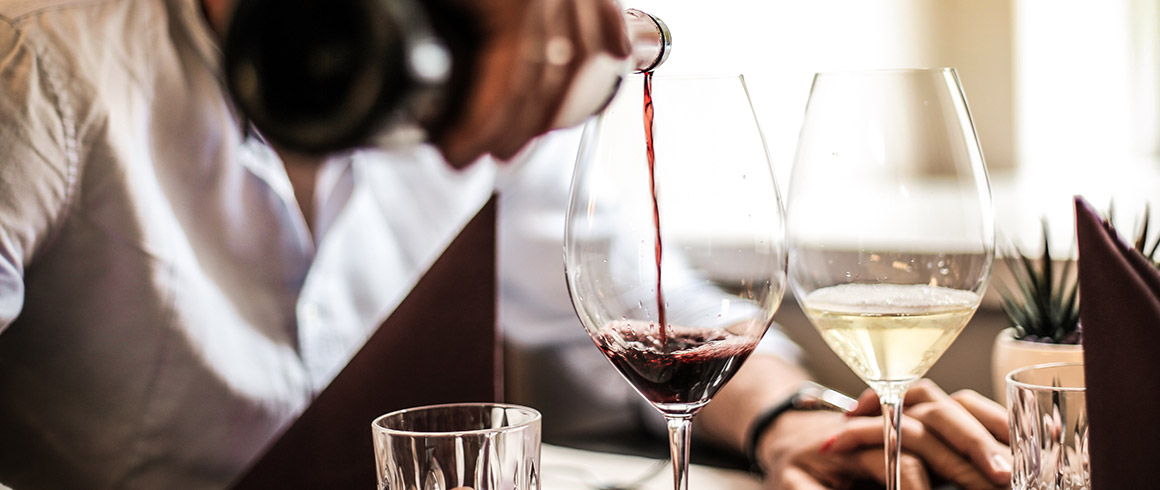 Additional attractions
What surprises can lovers look forward to?
When hosting dinners at a lakeside restaurant, you will probably want to stay the night at the hotel.
The resort staff only needs to signal that you are planning a romantic stay.
Your room will be filled with rose petals and candles. For those in love will be waiting a welcome drink and a bottle of red wine in the room.
Dinner at a lakeside restaurant.
Where to look for such places?
Have you been looking for an idea for Valentine's Day?
There was supposed to be a romantic dinner by the lake, but unfortunately you didn't find the right place?
Nothing lost, the lakeside restaurant was created for romantic moments to be spent there every day!
Where to look for lakeside restaurants?
There are many such places in Lodz Voivodeship!
There are quite a few ways to find such a place as well. We'll reveal some of them to you in a moment.
The first place you should start your search is...of course it is...the internet search engine. All roads lead to the internet.
You will find not only ads for restaurants, but also portals with ratings and reviews of a particular establishment.
Still haven't found the perfect place for a romantic dinner?
What are social media for? You will find not only profiles of establishments, but also social groups where culinary fans exchange information about the best restaurants, pubs and clubs.
It's a real mine of knowledge.
As if that wasn't enough... you can still have a look at the websites of Lodz Voivodeship. You will find there, above all, information on where there are lakes in the region, it is research from which it is worth starting 🙂 .
What to consider when choosing a restaurant?
The place where people comment and review diners are valuable sources of information. Use the knowledge contained there to choose a restaurant for dinner.
Locations with the lowest ratings and negative comments should be avoided by a wide margin. Our meticulously planned evening at the lake is meant to be an enjoyable way to spend our time.
Since we have the opportunity to look up information about the restaurant of our choice, let's do it. Every detail matters.
If you live in the vicinity of Łódź or Piotrków Trybunalski, please visit the website MOLO Centrethe resort has a lot on offer romance packages dinner on the lake.
Fairytale scenery, picturesque surroundings and a pier close to the hotel... it's all waiting for you, all 12 months of the year 😉