How long does it take to organize training and conferences?
Can anyone organize such business events?
But is it better to outsource this task? That is the question!
In this article, we'll look at which of these options is best.
Organizing hotel training and conferences on your own?
Organizing through an agency or organizing with the help of a hotel?
We look at which option is the most advantageous.
Organizing training and conferences in a hotel is not an easy task
Renting a conference room in a hotel, catering, list of invited guests, conference program, gadgets, attractions after the conference.
That's just about half of the things you need to take care of at
 organization of conferences in the hotel.
This list is really quite large.
Anyway, it's no secret that organizing such an event requires taking care of many details.
The organizer has to search for the best offers, send out requests, negotiate and finally choose the venue and the catering company etc.
Can a person with no experience, randomly selected by the company's CEO handle such a task?
You may want to hire a company that specializes in training and 
a conference at a hotel?
But how about preparing the event with the conference team from the hotel we chose?
3 ways to organize events. Which one is the most beneficial?
You start organizing any venture by making a plan of action and a budget.
It will be no different when organizing training and conferences in a hotel.
The method of organization you choose will largely depend on...money.
Companies that have a large budget can easily afford to hire an outside company,
Which will select top-tier companies as service providers.
If your budget is a bit tight, use the help and experience of the hotel team or organize the conference yourself.
However, not only on your budget, you must depend on the type of business event organization.
There is still the question of experience.
Certainly the conference specialist, agency, conference team from the hotel has it, but does the employee from the company have it?
Prestigious, key events for the company should rather not be entrusted to someone who is not entirely familiar with event organization.
We encourage you employees to prepare team building events in hotels, however, or conferences,
Business meetings and training are events that you should organize and coordinate?
You'll find the answers in these three models for organizing training and conferences in a hotel.
Check out the pros and cons of these three solutions?
Which method does your company use?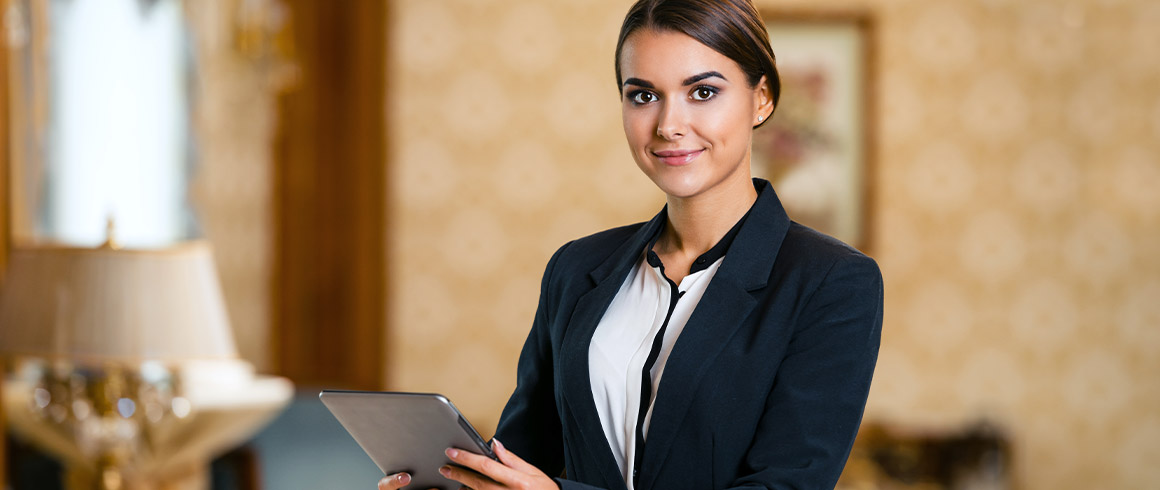 Independent Organizer
The role of lead organizer is generally given to a department head, someone in management, or an employee,
who comes across as a well-organized and reliable person.
On the surface, he or she seems like the best candidate, but if this person lacks experience, he or she may forget a lot of important things.
An independent organizer looks for knowledge about conferences on the Internet (e.g. on our blog ;),
He contacts hotels, catering companies, printers and wholesalers of gadgets himself.
Independently or with the help of his/her colleagues (his/her team), creates a conference program, invites guests, speakers.
It is on his shoulders to select and hire service providers.
It still involves negotiating prices, ironing out all the details and finally overseeing the conference.
However, if you have decided that you want a conference specialist on your team, you can start investing in your colleague's experience.
A few such events and you will have a permanent business event specialist among you.
Advantages
Delegating a person from the company to organize the conference is certainly the cheapest solution. However, we want to believe that this person will receive a bonus for this task.
The person who is closest to the company organizes the conference. He knows its partners, customers, management, well knows the needs and requirements of the boss. This knowledge will certainly come in handy when organizing training courses and conferences in the hotel.
Disadvantages

A person with no conference experience can recommend on many basic aspects of the organization.
Unfamiliarity with the conference industry, can hurt you in choosing the best service providers. Moreover, a person outside the industry may not have contacts experienced in the service provider industry. Choosing a caterer or printer may be haphazard.
One person is certainly not enough to organize a conference. If it is your employees who are to take care of the event, at least several people must be involved, you will need to create a so-called conference team.
Hotel Conference Team
An experienced and professional hotel conference team is a treasure.
They are passionate people with a wealth of knowledge and skills.
They feel like fish in water at business events.
After all, these are the people who have been organizing trainings and conferences in the hotel for years.
Just how do you know if the hotel for your conference has such a dedicated team in place?
It's simple.
When requesting a quote for a business listing, ask about the hotel team's experience.
Ask for information on the number of conferences held, company names, etc.
Maybe the hotel has thank you diplomas?Also, don't forget the power of Internet reviews.
These are sure to include reviews from satisfied and dissatisfied business customers.
If this amount of data still doesn't convince you... You can opt for direct contact.
If you were able to get the name of a company that has held conferences at a particular hotel, write to them,
Ask about the hotel's conference team experience.
You may find this whole investigation amusing, but it really makes sense.
If the hotel you've chosen offers the help of an experienced team, half the work of organizing the conference is already done 😉 .
Cooperation with such a team is indeed a big relief for the organizer.
The professionals themselves know the place best, and they know its capabilities and limitations.
Their expertise in choosing the best conference room, the best sound system, and menu choices is truly valuable.
While you are at work preparing the conference program with your colleagues,
The hotel staff will take care of decorations, additional attractions or setting the chairs.
Not only do the hotel staff know the resort like the back of their hand, but they also know each other well.
And yet, excellent communication is the first step to success when organizing a conference.
The conference team will personally arrange all details with the chef, ensure that the receptionist informs guests of the conference venue and the location of restrooms.
Experienced team will advise which attractions / elements to resign from, hints,
where the coffee break will take place, where to place the company roll-ups.
Let's get to the summary of this way to organize training and conferences in a hotel.
Working with an experienced hotel conference team is a treasure. Their knowledge and skills ensure that nothing will interfere with your event. The hotel, which boasts that it has already been trusted by thousands of companies, it is worth asking about the conference offer.
Money. The assistance and involvement of the hotel's conference team is not an extra cost. If a resort offers this assistance for an additional fee, they are simply trying to rip you off. This help with the organization is usually already included in the offer. When you book a hotel for a business event, you get a professional team involved in the package.
Disadvantages
Not every business hotel has an experienced conference team. In fact, it is hard to verify how with very experienced people we will work. Therefore, you need to look for information on this topic yourself or simply ask about everything when booking a hotel.
A hotel that also provides business services can have a high occupancy rate when it comes to conferences and training sessions. So the question remains, if at one time there will be several conferences, will the center have the appropriate number of "conference supervisors"? This type of issues should be determined already during talks with the hotel.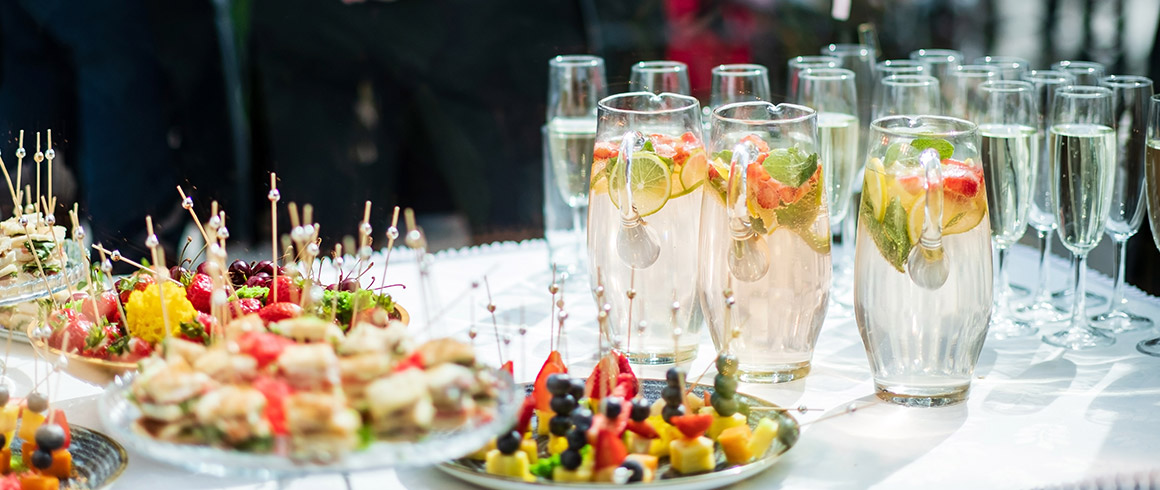 Event agency
As with the hotel team, here too we are dealing with professionals.
There are quite a few event agencies in the market, I'll repeat event agencies, non-advertising agencies.
This is important.
Such an agency deals exclusively with the organization of various types of events, including business events.
By hiring such an event agency, the entire burden of organizing training and conferences in the hotel falls on its employees.
It is the employees of the agency, who will search the Internet for the best hotel for you,
prepare the program of the event, invite guests and speakers, select the menu, take care of
 promotional gadgets
.
They will do literally everything, in consultation with you of course.Agents will prepare some ideas for you on 
organisation of conferences
, each with an outlined budget and action plan.
If you decide to get help from an event agency, direct your steps to these specialists even a few months before the planned event.
An event agency is a specialized company will take care of all the matters and fit the needs of the client.
What's more, as an experienced team, it has a lot of established contacts and thus an established price list with discounts.
It can hire quality service providers for your event at attractive rates.
This networking will also come in handy when creating a VIP guest or speaker list.
Advantages
If you have really little time left? Use the services of an event agency. This is an excellent offer for busy entrepreneurs, who have neither experience nor time to arrange a million details related to the event.
The agency has a professional, experienced team of event specialists. You can rely on their ideas and experience.
Disadvantages
Agency work is not free, and it's not cheap either. When you hire an agency, you're paying them for the entire conference know-how, or idea. Add to that the remuneration for the service providers that the agency chooses. How much does it really cost to hire an event agency? Everything of course depends on the size of the event and the prestige of the agency and the scope of its work. The amount that you have to spend on the agency, starts from a few to even over a dozen thousand zlotys.
Organizing trainings and conferences in a hotel is a really difficult art, which requires from every organizer to take care and many details.
Each of these ways to organize has advantages and disadvantages.
Choosing the right method should depend on the budget you have, but also the size of your event.
Do you really need an event agency to organize employee training?
Maybe all you need is an experienced team at your hotel?Set a goal for the whole thing, then it will be easier for you to choose the best option for you.
Remember that not every conference organized on your own is doomed to failure in advance.
Also, not every event managed by an event agency has to turn out to be the event of the year.
If you, as a conference organizer, are looking for the right hotel with a conference team, check out
 offer
 MOLO Center.
It's 
conference and training center
which has many a business event to its credit.